Mount Sinai Medical Center (Miami) Heart Institute was the pilot deployment for our beta version of our Heart Health Assessment in March of this year. Janyer Dominguez, E-Marketing Manager at MSMC Miami, has been instrumental in providing early ROI figures (return on investment) for the HRA.
After only one week on Mount Sinai's website with no advertising or promotion:
151 patient completions of the assessment
40 captured patient email addresses
7 new referrals to Mount Sinai physicians
In the first 2 months, 20 patients were admitted for some form of cardiac care, paying for the program cost numerous times over.
In 4 months, the tool on the MSMC Miami Heart Institute website produced over 1,000 completions, 350 email addresses (34%), and 42 physician referrals (4%). At this rate you could expect 126 new heart patients per year! If only a small percentage require treatment, the tool quickly pays for itself and begins generating significant revenue
Here is what Janyer has to say about ROI:
As the first deployment of the Heart Health Profiler, I knew proving return on investment was going to be important. Calculating ROI in the healthcare industry has its challenges specially when working with multi-channel campaigns. I want to share with you a couple of my recommendations that might help you overcome those challenges. By utilizing these steps, I was able to prove significant return on investment for our Heart Health Assessment in just 2 months.
Click the icon below for his Step-By-Step ROI Guide (PDF) including these topics:
Customer Relation Management (CRM) solutions
Lead capture and return messaging
Conversion tracking and resulting revenue
Acquisition costs
Campaign optimization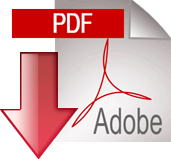 More than just paying for itself, our Health Assessments are a simple, turn-key method to establish additional revenue streams while connecting with new patients or existing patients, and strengthening your brand.