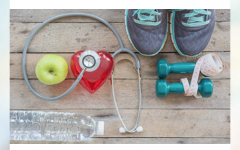 ---
Increase referrals to your orthopedics practice.
Many people experience knee and hip pain at some point in their lives. The evidence-based Knee & Hip Profiler assesses consumers' joint function and quality of life.
Identify chronic conditions
Provide actionable next steps
Help consumers make informed health decisions
Reach diverse populations
Differentiate yourself in the market
---
Note: This assessment has recently been updated to our next-generation platform.
Click here for more about the v3 HRAs
---