EVALIA® Management Portal
Measure results and track statistics
Online access that puts the data you need for patient acquisition and engagement at your fingertips
Built to provide access to the powerful analytics engine, the management portal is a centralized online location to customize solutions, download data, view reports, and create automated email campaigns. You can choose between fully customizing your solutions, using turnkey options, or a mix of both.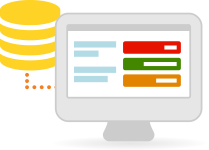 Analytics
Dashboards and customized reports allow you to use the data for any purpose – as stand-alone database or integrated into your CRM.
View statistics, demographics, and user results with easy to read dashboard
Access 100+ data points on each user who completes an online assessment
Create custom reports or standard reports to measure performance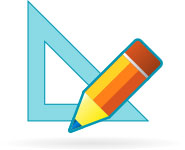 Customization
Each health assessment or self-care planner seamlessly integrates into your website with your branding and customization.
Create unique calls to action, risk-based messaging, and special offers in emails and user reports
Co-brand solutions with employee groups, affiliated clinics, and health & wellness events
Manage access rights, Google Analytics, and CRM integration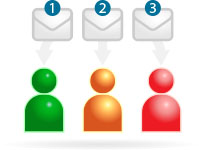 Automated Email Campaigns
Save time and increase efficiency by creating customized or turnkey email campaigns based on risk factor and other criteria.
Use our standard templates or your HTML to create branded emails
Customize messaging and calls to action for targeted campaigns
Analyze email campaign effectiveness with performance reports