Save More Patients Money on Prescriptions
We help health systems reduce patient Rx costs at enterprise scale, to improve fill rates & adherence for populations that need it most.
Prefer to watch video? Click here for videos, instead.
Fact: Many Prescriptions Go Unfilled
30% of all new prescriptions are never filled1
Patients with low or moderate medication adherence are 2.54x more likely to re-admit3
Healthcare providers can do everything right, but if patients can't fill & follow their prescriptions, treatment will likely fail.
Fact: Improving Adherence Helps All Four "P's"
That's why each of the major players have their own tactics to chip away at the cost of branded drugs for those that can't afford them.
For example, Providers have their various existing Patient Assistance programs.
Another example: Pharma brands sponsor direct-to-consumer (DTC) discounts.

Fact: Manufacturer DTC Discounts Do Help
Unfortunately, only a relatively small percentage of qualified patients take advantage of available Rx discounts today.

Why More Patients Don't Use Rx Discounts
They don't know about them.
They won't expend the time/effort.
They can't access them.

Lack internet access or tech skills
Lack understanding of medical/insurance details
Lack reading level or language skills
Routinely, pharmacy staff spend precious time helping patients access these discounts.
This is not efficient, nor scalable, nor applied universally.
What if providers could automatically supplement their Patient Assistance Programs with pharma DTC discounts for all qualified patients?
Especially now, wouldn't it be helpful to provide additional help?
We Have a Better Solution, At Point of Care
CARE VISIT
Doctors prescribe medications normally. Nothing extra is done.
Effortless
& Invisible
EMR SOFTWARE
Software listens for prescriptions & finds qualified discounts.
Scalable &
Accurate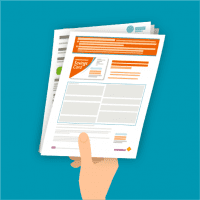 DISCHARGE
Discharge papers with discounts are handed directly to patients.
Personal
& Physical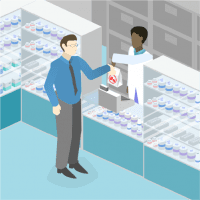 PHARMACY
More patients can now afford to fill and follow prescriptions.
Convenient &
Accessible
Patients save millions of additional dollars on their prescriptions annually.
Research shows even modest additional savings improves medication adherence.
Better adherence produces MANY benefits for patients and providers.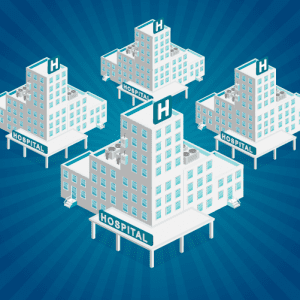 Many Benefits for Health Systems
Better outcomes & reduced re-admissions
Better consumer experience/patient satisfaction
Increased retail pharmacy revenue
More equitable discount access across points of care
Decreased staff time per patient
Lower cost of care for self-insured employees
Lower charity costs & uncompensated care
We understand health systems don't have a lot of funds for additional help for patients, so we have landed on a unique model that takes the risk out for you.
Pharma sponsors the discounts, and pays us a small fee, because they believe it is worth it to increase adherence.
You have no ongoing costs, no subscription costs.
Your main cost is IT time for the integration project– possibly an additional data feed if you don't have the ones we require.
References
Eaddy MT, Cook, CL, O'Day K et al., "How Patient Cost-Sharing Trends Affect Adherence and Outcomes: A Literature Review," P&T, Vol. 37, #1, January 2012.
Balick, Rachel, "Copay Cards Save Patients Money, but Come at a Cost," Pharmacy Today, December 2016. https://www.pharmacytoday.org/article/S1042-0991(16)31400-1/pdf