Benefits of an Internal Drug Recovery Service within a Health System
Discover How Carilion Clinic Built a Successful Drug Recovery Service and How You Can, Too
Thursday, December 17, 2020 @ 2:00PM CT
Approved by insurance does not equal affordable!
Find out how utilizing manufacturer based programs can help assist eligible patients afford their treatments and save providers money.
Join us to hear Karen share Carilion Clinic's success story.
Discover concrete keys to implementing your own program, the potential ROI, and the future growth potential.
In this 1-hour webinar:
Basic principles of drug recovery within an organization
Potential benefits to organizations and patients
Options for Internal and External services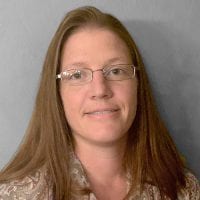 GUEST PRESENTER
Karen Williams, PharmD
Medication Assistance Manager at Carilion Clinic (Roanoke, VA)
Karen graduated from Massachusetts College of Pharmacy – Worcester. She completed PGY1 Residency at VA Boston Medical Center. Karen has worked at Carilion since 2008 in a variety of roles between Inpatient and Ambulatory pharmacy with 5 years in the current role of Medication Assistance Manager.

Medicom Health – Guest Webinar Series
Copyright © 2020 Medicom Health. All rights reserved.