GUEST WEBINAR SERIES
Content is King! Why Health Providers Should Send More Targeted Content Emails
Ways You Can Personalize Email Outreach Effectively Without Worrying About PHI
Wednesday, May 25, 2022 @ 2:00PM CT
Why do the big consumer brands fill your inbox? Because it works. They monitor your interactions with them, then drip messaging and calls-to-action about those topics of interest. Yes, they go too far, but there are lessons there.
Today's consumers expect you to PUSH your most appropriate content for their situation to them.
Join us to hear Emilie share why & how health system marketers can emulate these concepts without running afoul of privacy concerns. Tune in for tips on opt-ins, immediacy, cadence, targeting, and more.
In this 1-hour webinar:
Leveraging existing consumer behaviors & hand raisers
Examples of how to use variations of PUSH marketing
Simple tips and takeaways that you can put to good use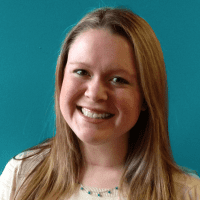 Guest Presenter
Emilie Ansel, Chief Executive Officer of Private Health News
Prior to stepping into the CEO role, Emilie served as Area Vice President of Business Development at PHN for nearly 10 years, where she oversaw new client development and relationships, collaborated on marketing strategic initiatives, and worked closely with the team on vision and product development. Emilie frequently speaks at National Conferences with an emphasis on how content marketing can not only create meaningful communication channels for healthcare organizations, but also how it can help people become advocates in their own care.
About Private Health News
As providers of various cost-effective health content and health information tools for hospitals, PHN specializes in allowing care providers to nurture digital relationships with patients. Their powerful tech-enabled services enable things like building targeted databases of consumers tied to specific health interests, sending relevant emails that promote programs & services to subscribers based on care interests, etc. Other services include care reminders, new parent content drips, CRM integrations, video libraries and more. https://www.privatehealthnews.com

Medicom Health – Guest Webinar Series
Copyright © 2022 Medicom Health. All rights reserved.