GUEST WEBINAR
How to Maximize the Business of Health System Pharmacies
New Opportunities for Health System Pharmacies to Drive Revenue, Cost-Savings, and Care Quality
Wednesday, August 13, 2020 @ 2:00PM CDT
Ever-changing trends in healthcare drive the need to continously re-invent the health system pharmacy.
Constant attention must be paid to watching the horizon for the next important strategy, opportunity or tactic.
Join us to hear Jim share the direction of the market and how you can prepare today to stay ahead of the curve. Take advantage of his research and deep experience.
Especially now, it is critical that pharmacy embraces it's role as a major element of the economic engine of health systems.
In this 1-hour webinar:
Health system pharmacy's true "value proposition"
How the industry can actually "think different"
Ways to optimize new & current revenue streams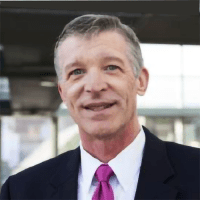 Our Guest Presenter
James Jorgenson, RPh, MS, FASHP
CEO of Visante, Inc.
Jim's more than 30–year career has included pharmacy oversight of some very large health systems (IU Health, Utah Health Care and otherse) and their network associations as well as academic leadership in graduate pharmacy education. He is credited with more than 80 articles in the professional literature and is a sought–after speaker, having given more than 200 presentations to groups in the US, Sweden, Australia, Japan, Spain, Canada, and the United Kingdom. Jim's leadership has also extended to many professional organizations and societies. Jim has served on numerous councils and committees and been recognized often, including the 2008 ASHP Award for Distinguished Leadership of Health-Systems Pharmacy Practice.
About Visante Inc.
Visante is a multidisciplinary, clinician-composed consulting firm specializing in the business of pharmacy and healthcare compliance. They believe in moving the practice of pharmacy forward through innovative solutions that deliver lasting results. Visante's mission is to deliver individualized value-based operational, clinical, compliance and financial solutions for all medication use system stakeholders across the continuum of care.
Medicom Health – Guest Webinar Series
Copyright © 2020 Medicom Health. All rights reserved.