Case Study Download
Discover how Banner Health deployed a carefully- crafted campaign centered around Medicom Health's Heart Age and Lung Cancer Risk assessments (HRAs) to grow service line revenue.
Their challenge was figuring out where to intercept customers online and how to nurture them down the funnel in a cost-effective manner.
See how Banner Health:
Increased the quality and quantity of HRA completions
Gleaned greater value from the completions that occurred
Acted more deeply on user data to achieve business goals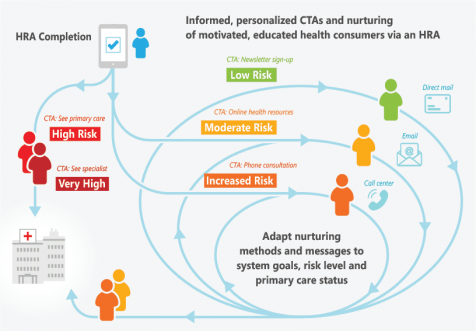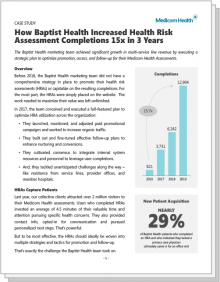 Download the case study.
A link will be sent to your email.