Case Study Download
The Baptist Health marketing team increased health risk assessments (HRAs) completions by 15x over 3 years.
Furthermore, they optimized their engagement operations across the organization to capitalize on the completions.
Ultimately they increased direct multi-service line revenue by over $4 million per year!
Topics:
Promotional campaigns and organic traffic
Follow-up plans, nurturing and conversions
Internal system resources to leverage user completions
Addressing unanticipated challenges (internal resistance, etc.)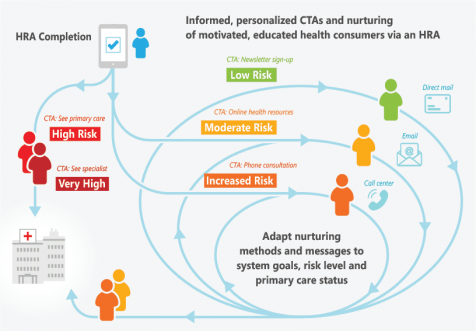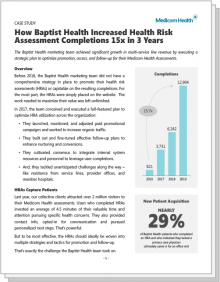 Download the case study.
A link will be sent to your email.