Medicom Health
Product Demos
Our web-based, customizable personal health assessments provide a platform to engage consumers, identify at-risk individuals and connect them with your clinicians for treatment or intervention. Through a series of evidence-based health questions, you collect health data needed to target consumers with highly targeted messaging.
Consumers get personalized health information detailing risks and your calls to action. You receive invaluable data to connect clinicians with patients, manage population health and a process to simplify and automate patient acquisition and engagement.
Watch Full Solution Demo Video
---
Health Risk Assessments
Click on the personal health assessment listed below to view the demo.
Cardiovascular
Metabolic
Oncology
Orthopedics
Weight Loss
Urology
Sleep
Lung Diseases
Behavioral Health
Self-Care Planners
The Medicom Health Self-Care Planners are interactive plans that engage users over a 6-week period so a self-guided tour does not represent their full functionality. The videos below are intended for consumers who use the planners, but provide an overview of how they work.
Please click here or call (800) 971-0785 for more information or to schedule a demonstration.
Urology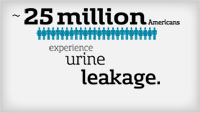 Urinary Incontinence Self-Care