Our Health Management Portal supports the transfer of your HRA data to Care Sherpa for patient engagement and follow-up. To configure this integration, navigate first to the Integrations area of Portal by clicking the icon on the upper right corner of the screen.
Next, click +Add Partner Integration link.

Under the Outreach & Engagement section, locate Care Sherpa and click on the Connect button.

Enter the Web Form URL provided to you by Care Sherpa, select the Authorize checkbox and click the Save button.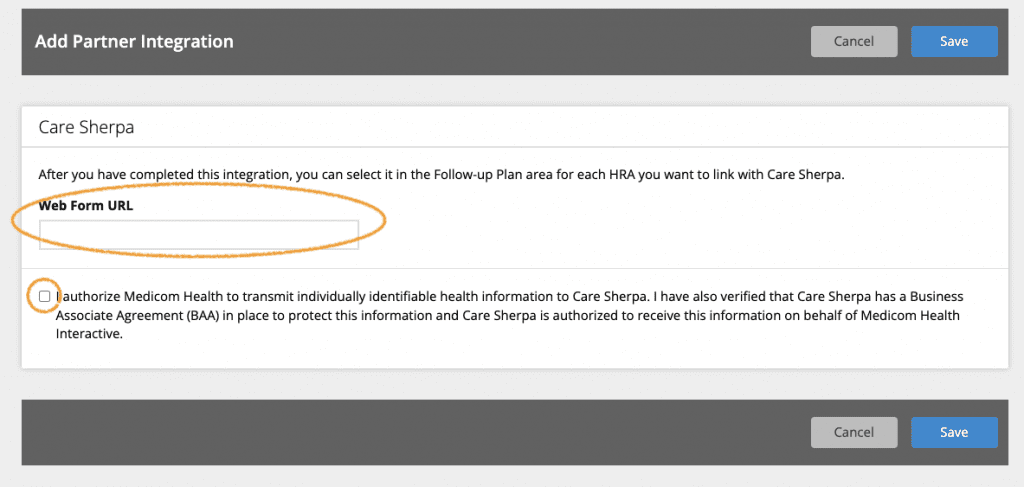 Once you have the integration connected, navigate to the Follow-Up section of Portal for the HRA(s) you wish to link to Care Sherpa. Select the Integrations tile.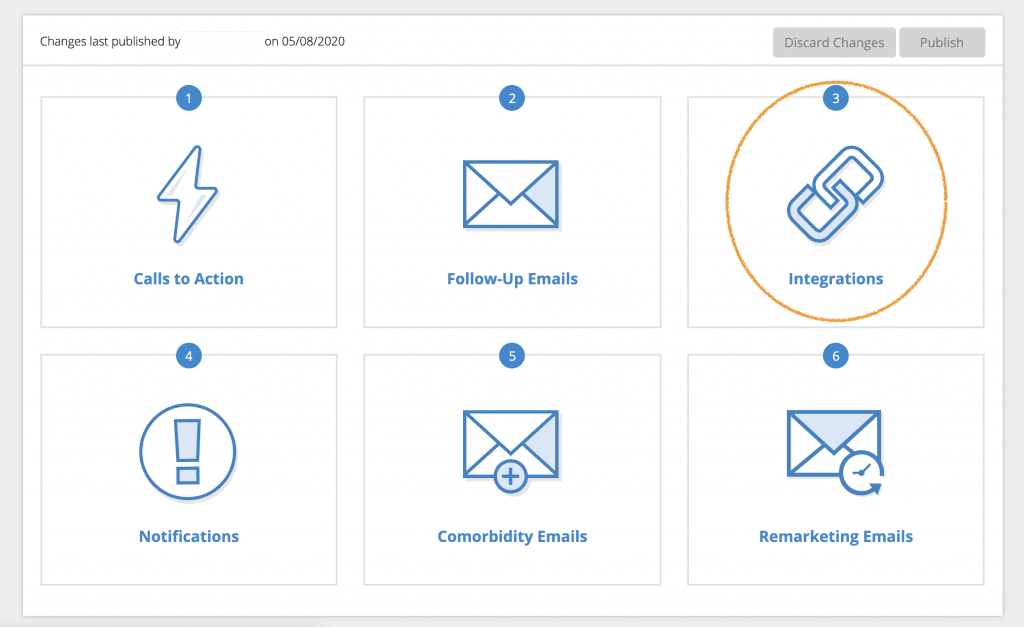 Next, click the toggle to enable Care Sherpa integration.

When finished, Click Return to Plan and Publish your changes to make them live.
Note: You will need to enable the integration within your Follow-Up plan for each HRA you wish to connect to Care Sherpa.