To add emails sent based on comorbidities (available for Heart Health HRA only), follow the directions below:
1. Click the
Follow-Up
section tab.

2. From the list view, select any
Heart Health Profiler
 for which you'd like to add Comorbidity Emails.

3. Next, click the "
Comorbidity Emails
" box.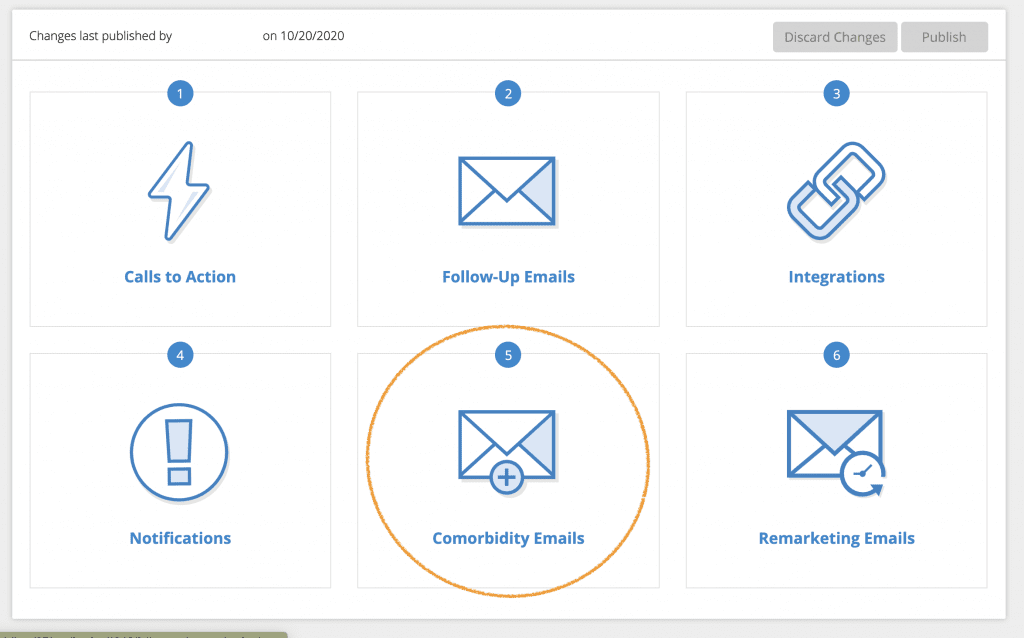 4. Click the "+Add Comorbidity" button and select from the Available Comorbidity Filters.
4. Selecting any comorbidity type in the dropdown will open the Comorbidity Emails page. If you want to add additional comorbidity filters, click the "+Add Comorbidity" link.
For each comorbidity filter you add, you will need to schedule at least one existing email to be sent. Click the "
Schedule Now
" button to do so.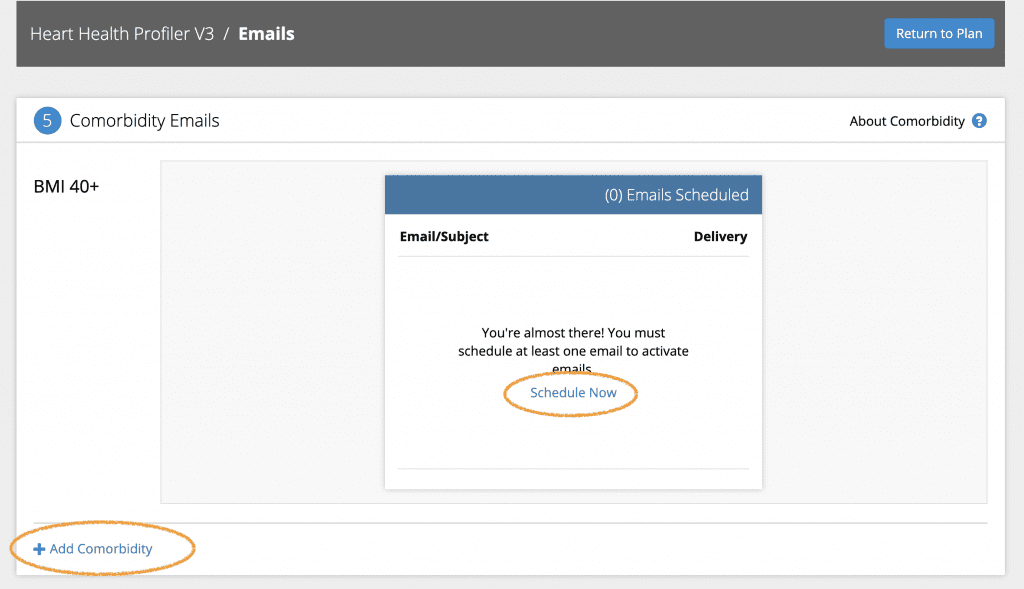 From here, you can follow the steps for 
Email mapping and scheduling
.