Our new v3 Health Assessments now offer the ability to add sidebar content to the desktop version of your Health Assessment. This content is customizable in Section 7 on your Customization dashboard: Custom Desktop Sidebar.
This feature gives you the option to add extra informational content, advertisements, images, or links to other web pages to the sidebar. You can do this using a custom image, or by adding your own custom HTML. This makes for a more interactive, relevant experience for your users while giving you the power to expand the reach of your brand and available services.
This feature is available only in the lightbox desktop version of v3 Assessments. This feature is not available for mobile versions.
Custom Image
Note: Supported image types for custom images include .gif, .jpg, and .png files. Image dimensions should be 250px wide by 650px tall.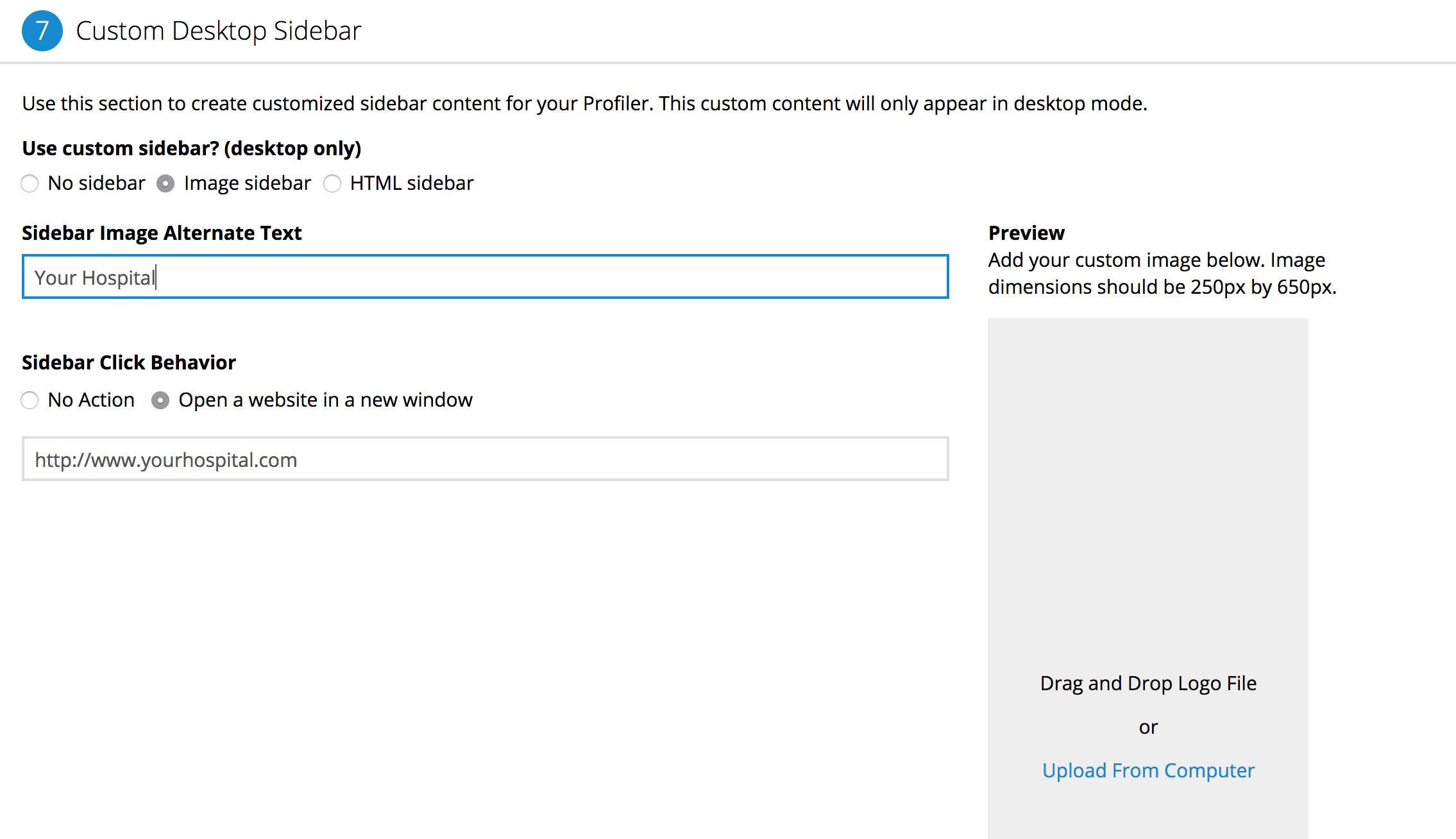 Custom HTML
Note: When adding custom links with the HTML editor, all links must target="_blank", or else they will not work properly.