When setting up Follow Up Notifications, you have the option of creating a checkbox for user opt-in on the Contact Form of your HRAs. This feature ensures your follow-up calls will be made to users who have agreed to receive them when completing the form.
To configure this feature, open the Customization section for your HRA. Click the Legal & Compliance tile.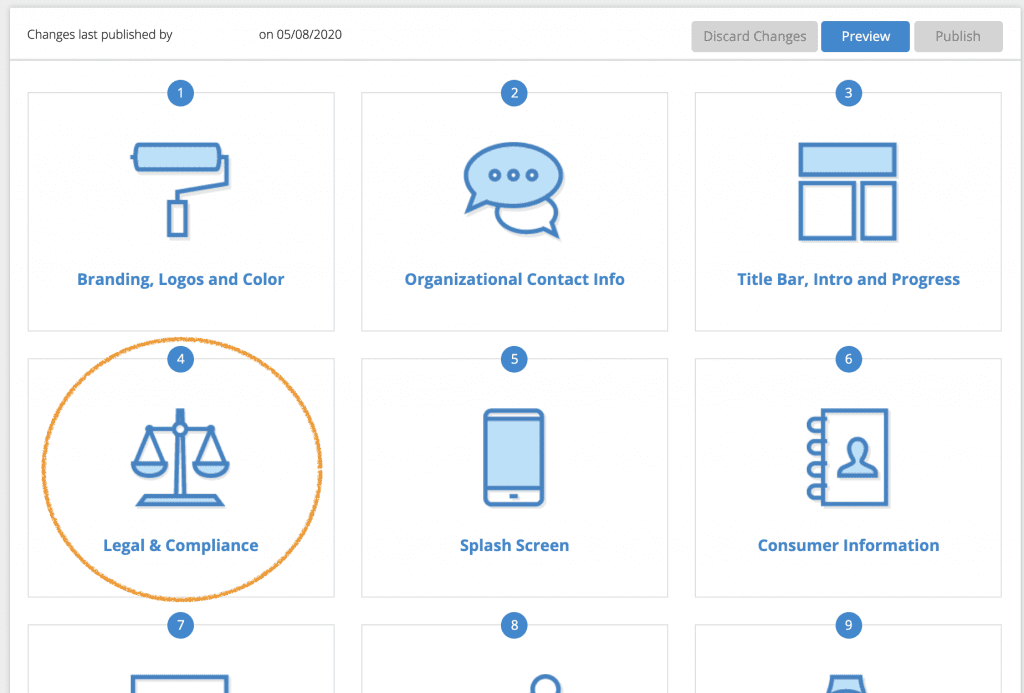 Next, scroll to the section entitled "Phone Call Opt-In Consent." Here you can configure your opt-in language and whether or not to use implied consent (pre-checked box). This is similar to the configuration used for Marketing Opt-in Consent. The language you use next to the checkbox is completely customizable.
When configuring your Notifications in the Follow Up section for your HRA, click the checkbox for Phone Call Opt-in.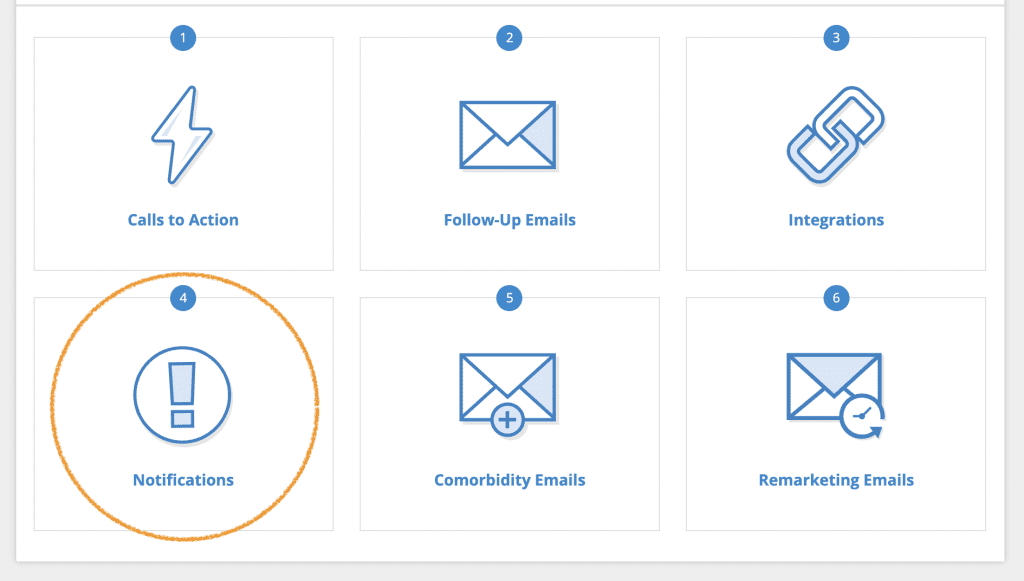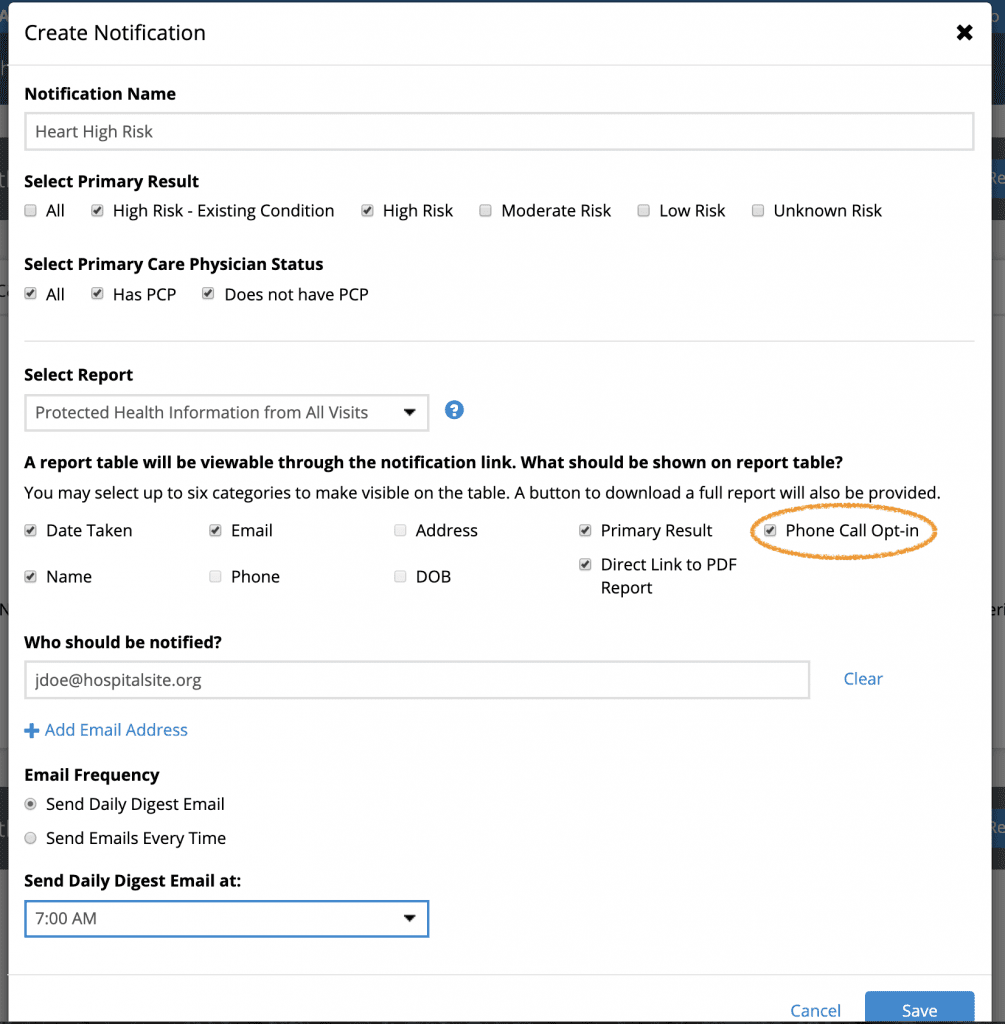 Selecting this option will display the opt-in status for each user who triggers a notification. Status is shown on the notification report table as well as the downloaded User Data file. This allows call center staff to easily identify which users have agreed to receive a callback.

For more information on setting up Notifications for your HRA Follow Up plans, see the following articles:
How to Create Email Notifications
Setting Up Daily Digest Emails for Notifications