In four guided steps, the Follow-Up Wizard helps you build a customized follow-up plan to engage users once they complete a profiler. The Follow-Up wizard is available for each new profiler you purchase.
Note: The Wizard won't be available for any profilers for which you previously completed customization.
Log into your Evalia Dashboard to view your profilers. For any profilers that haven't been customized, you'll be prompted to run the Wizard to complete customization.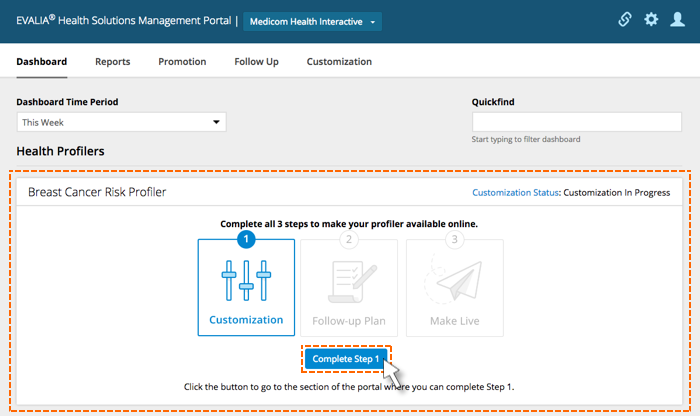 First you'll see an overview of the Follow-Up Plan. When ready, select Next.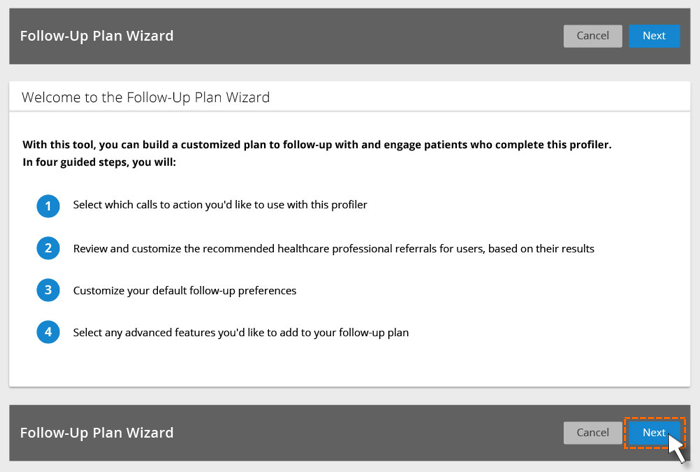 In Assets, you will select and customize the Calls to Action that you want to use with your profiler follow-up. This includes Find a Doctor, Schedule an Appointment, Share on Social Media, and more. When ready, select Next.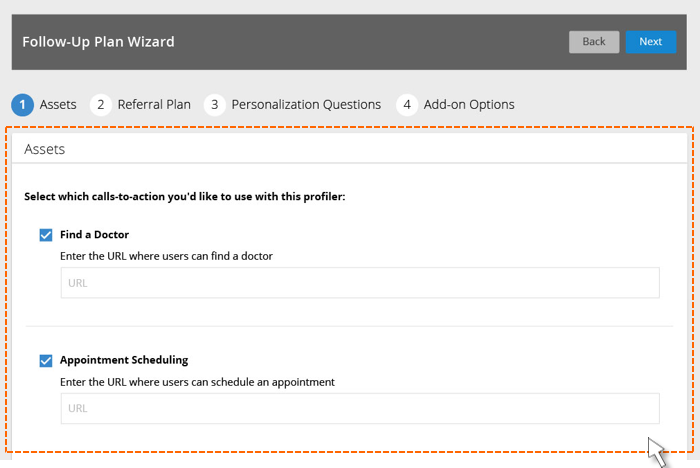 From Referral Plan, you will select recommended referrals for users based on their risk level. For example, a user who completes the Heart Health Profiler and gets a "Very High Risk" result may be referred to a cardiologist, while a "Moderate Risk" user may be referred to see a primary care physician. When finished, select Next.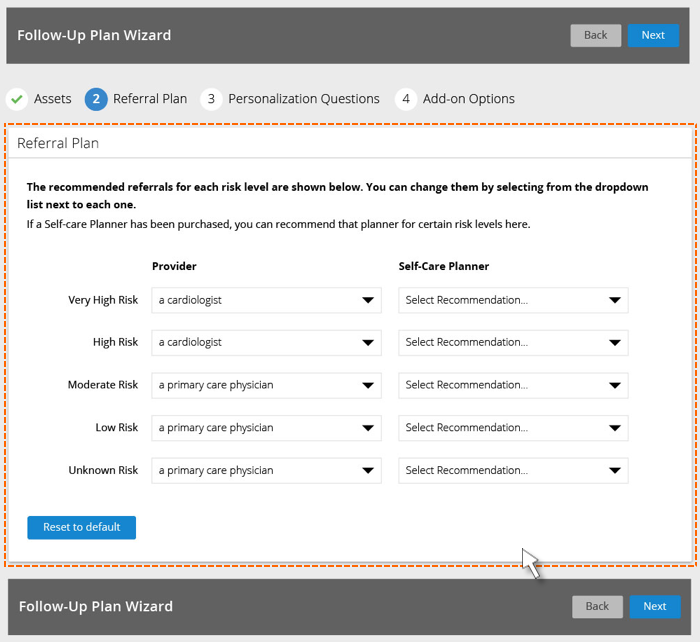 From Personalization Questions, you will be able to customize your follow-up plan by answering a few questions about your email content preferences and your primary goal for the profiler. When finished, select Next.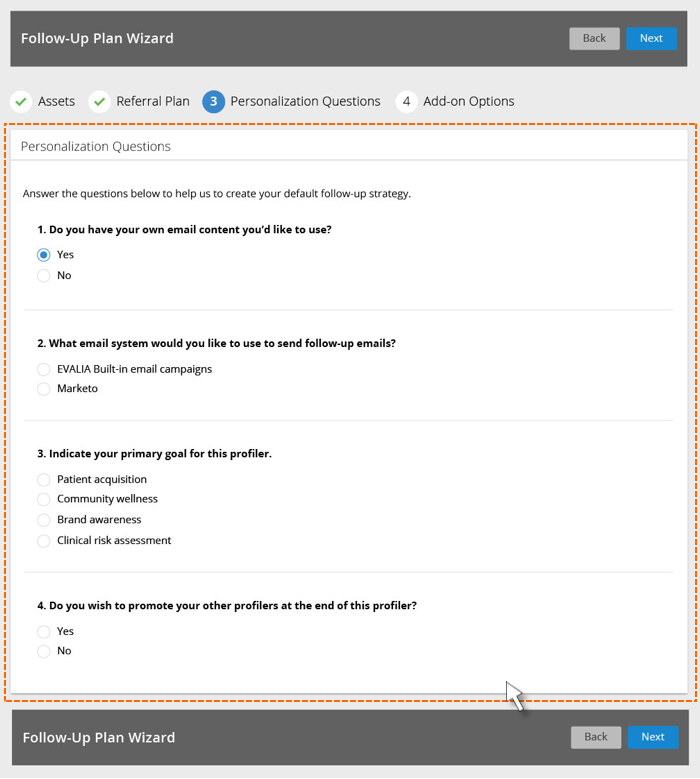 In Add-on Options, you will have the option to select additional add-ons for your follow-up plan, which come at an additional price. When finished, select Next.
You're almost done, but first you will review your follow-up plan and make changes as needed.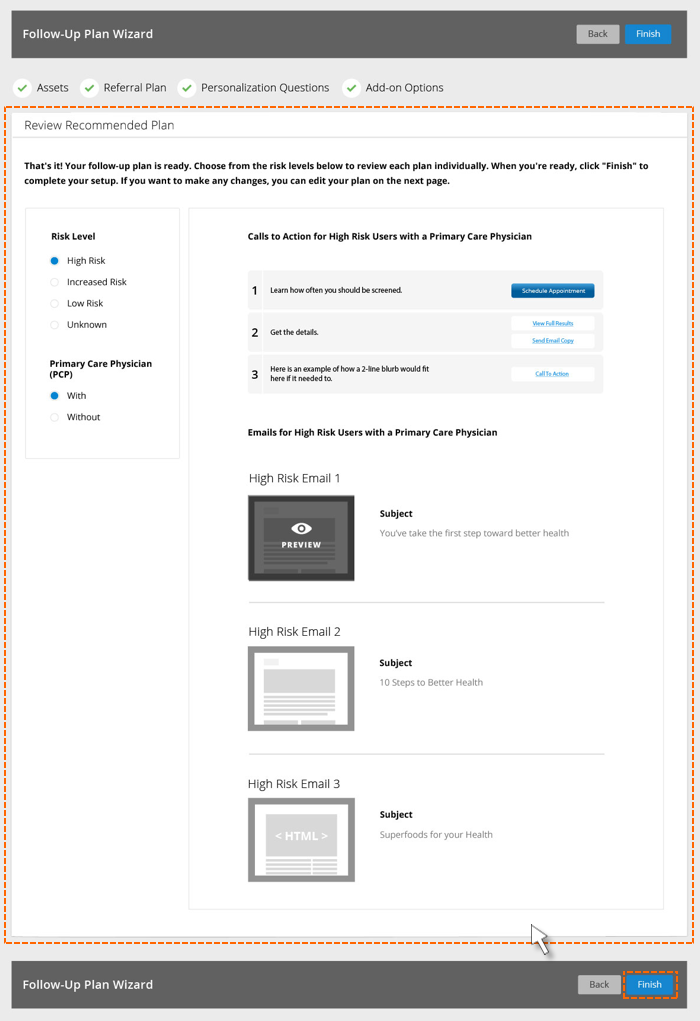 When you're satisfied with your Follow-up-plan, select Finish to complete and save.