To find the tracking ID, property number, and tracking-code snippet for an Analytics property:
Go to your Google Analytics Dashboard at https://analytics.google.com. Sign in to your Analytics account if needed.
Click Admin as shown below.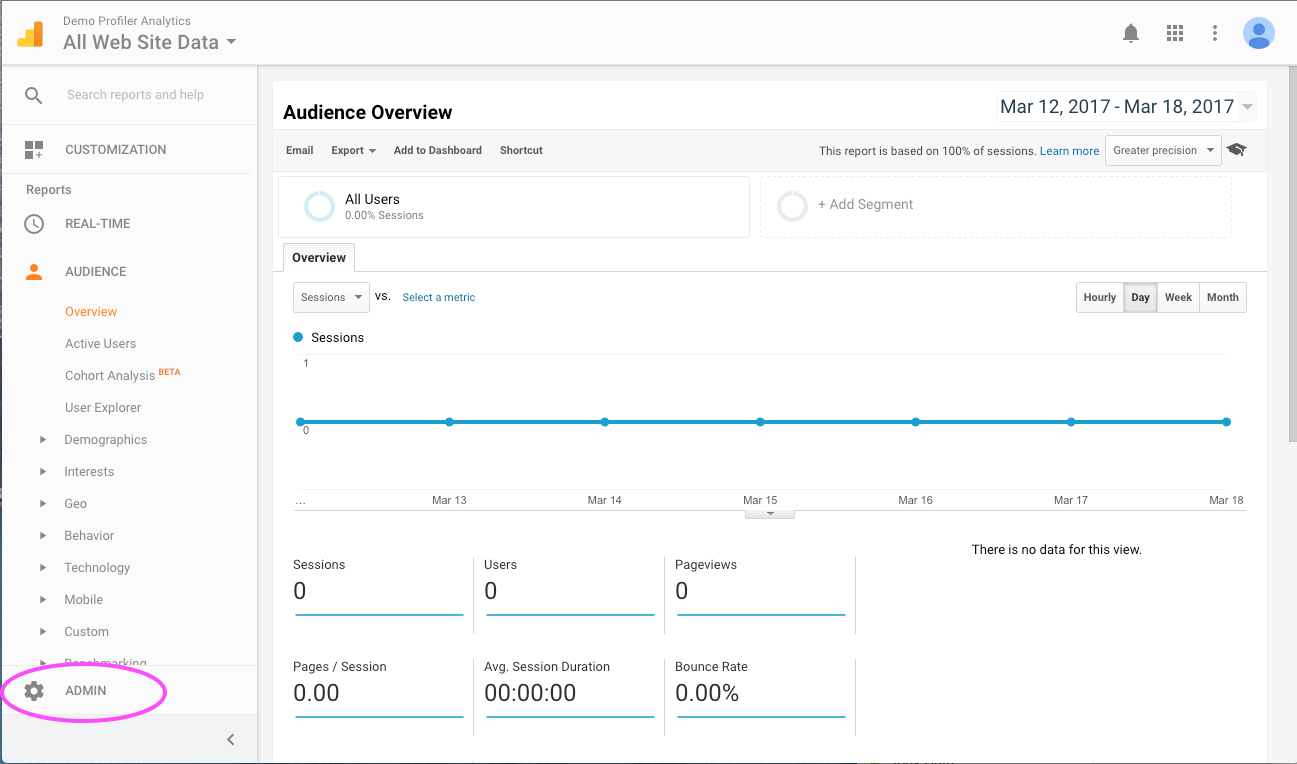 From the ACCOUNT column in the menu, select the account you want to use to track information for your EVALIA product.
Select the correct property from the menu in the PROPERTY column.
Once you've selected the correct property, select Property Settings.
View the Tracking Id that is displayed. This is the identifier that you should provide to Medicom Health through the EVALIA Management Portal.