If you'd like to set up an ActiveCampaign integration, follow the steps below:
Go to the Integrations section of your portal by clicking on the link icon in the upper-right hand corner of your portal screen.

Click +Add Partner Integration link.

Scroll to Marketing Automations section and click on Connect button next to ActiveCampaign.

Enter the API access token and the API Access Key from ActiveCampaign. Select the authorization agreement, and then click Next.

From here you can choose to either make all of your lists available, or you can choose specific lists that you'd like to make available for this particular integration. Choosing specific lists allows you to make only the lists you select available when setting up a data export to ActiveCampaign. This choice is ideal if your ActiveCampaign account has a large number of lists and only a small subset of those lists will be receiving data from your apps.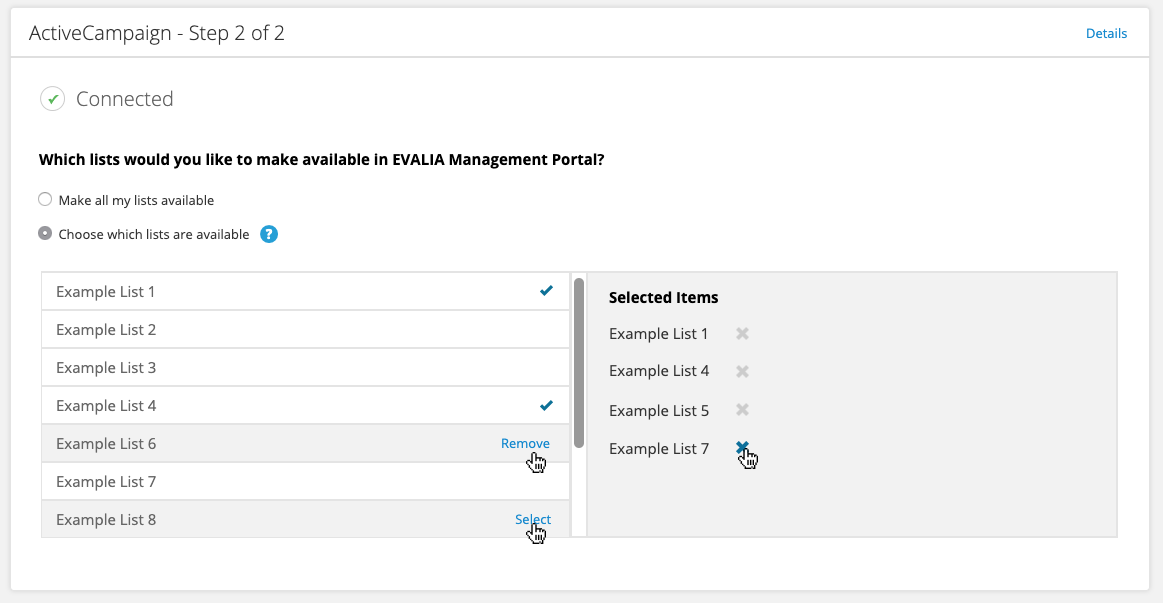 When you've made your selection, click Save. You can then edit or disconnect the integration from your main integrations page.
Once you have the integration connected, navigate to the Follow-Up section of Portal for the HRA(s) you wish to link to ActiveCampaign. Select the Integrations tile.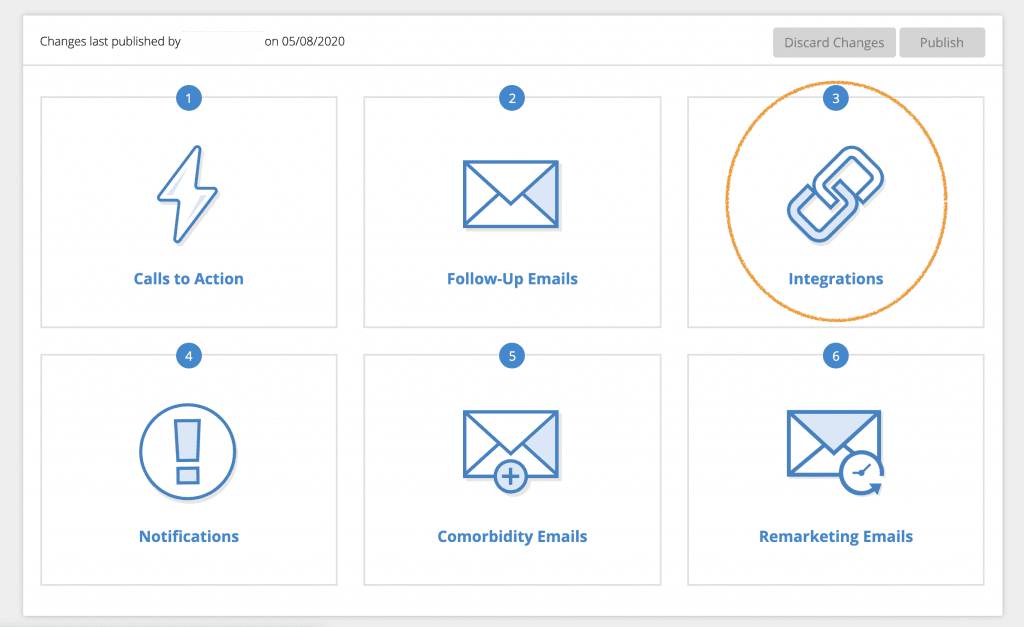 Next, click the toggle to enable ActiveCampaign integration. This will open a modal window to configure your integration.

For each Result and PCP Status, select an option in the dropdown menu. The lists you chose to make available will show in the dropdown as well as an option for "Don't send to ActiveCampaign" (default). Each selection determines how and if data is sent to ActiveCampaign based on a users' results. Results categories vary by HRA type.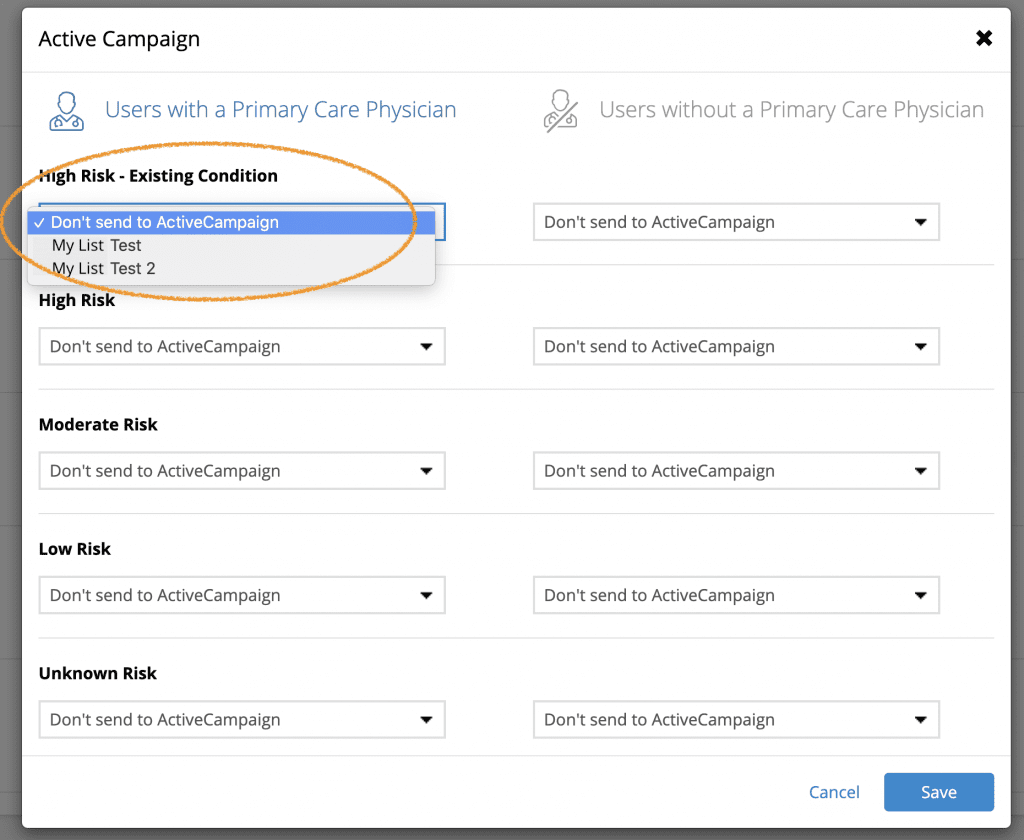 Click the Save button to return to the Integrations page. You can edit your settings at any time by clicking the Edit link next to the toggle.
When finished, Click Return to Plan and Publish your changes to make them live.
Note: You will need to enable the integration within your Follow-Up plan for each HRA you wish to connect to ActiveCampaign.