If you'd like to set up an ActiveCampaign integration, follow the steps below:
Go to the integrations section of your portal by clicking on the link icon in the upper-right hand corner of your portal screen.

Click "+ Add Partner Integration"
Select "Connect" next to ActiveCampaign, found under the Marketing Automations section.

Enter the API access token and the API Access Key from ActiveCampaign. Select the authorization agreement, and then click "Next".

From here you can choose to either make all of your lists available, or you can choose specific lists that you'd like to make available for this particular integration. Choosing specific lists allows you to make only the lists you select available when setting up a data export to ActiveCampaign. This choice is ideal if your ActiveCampaign account has a large number of lists and only a small subset of those lists will be receiving data from your apps.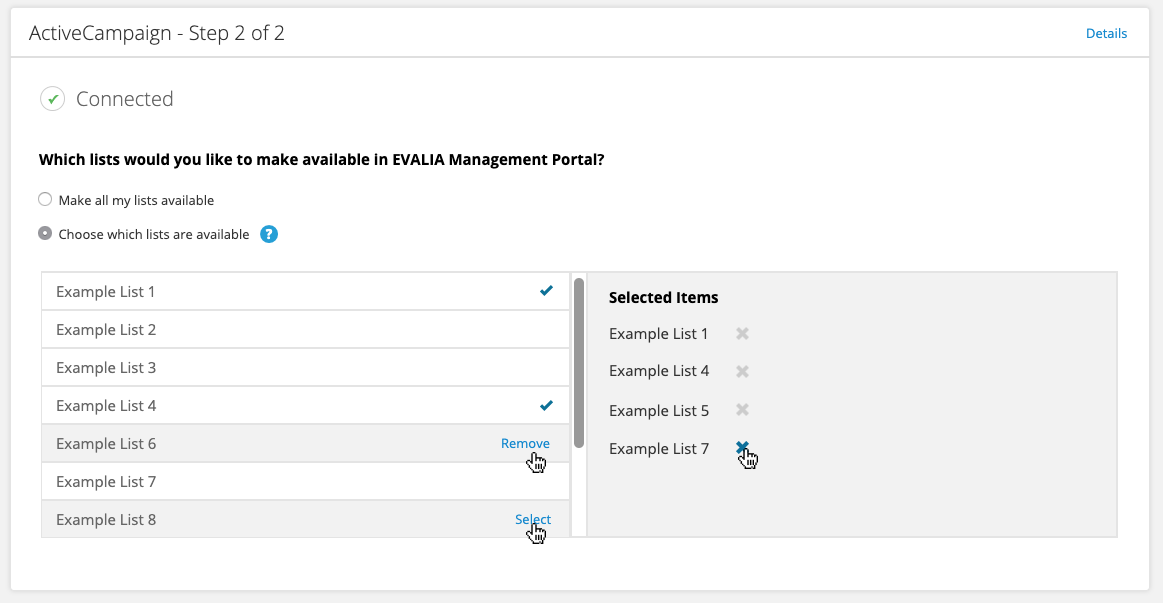 When you've made your selection, click "Save".
You can then edit or disconnect the integration from your main integrations page.