Within the Client Portal you can add and edit user access for each health assessment license. Along with managing the users in your organization, you can also grant any of your vendors access to your health assessments.
From the Portal Dashboard Screen, click the gear/sprocket icon in the upper right corner of the page. Dropdown will appear. From here, click 'Users' to see a listing of all of the users or vendors currently associated with your organization.

ADD NEW USERS
To begin adding new users to your organization, click the 'Add User' button found on the right side of the screen above the users list. Another dropdown will appear asking whether the individual is a "User" or "Vendor." Select the appropriate option.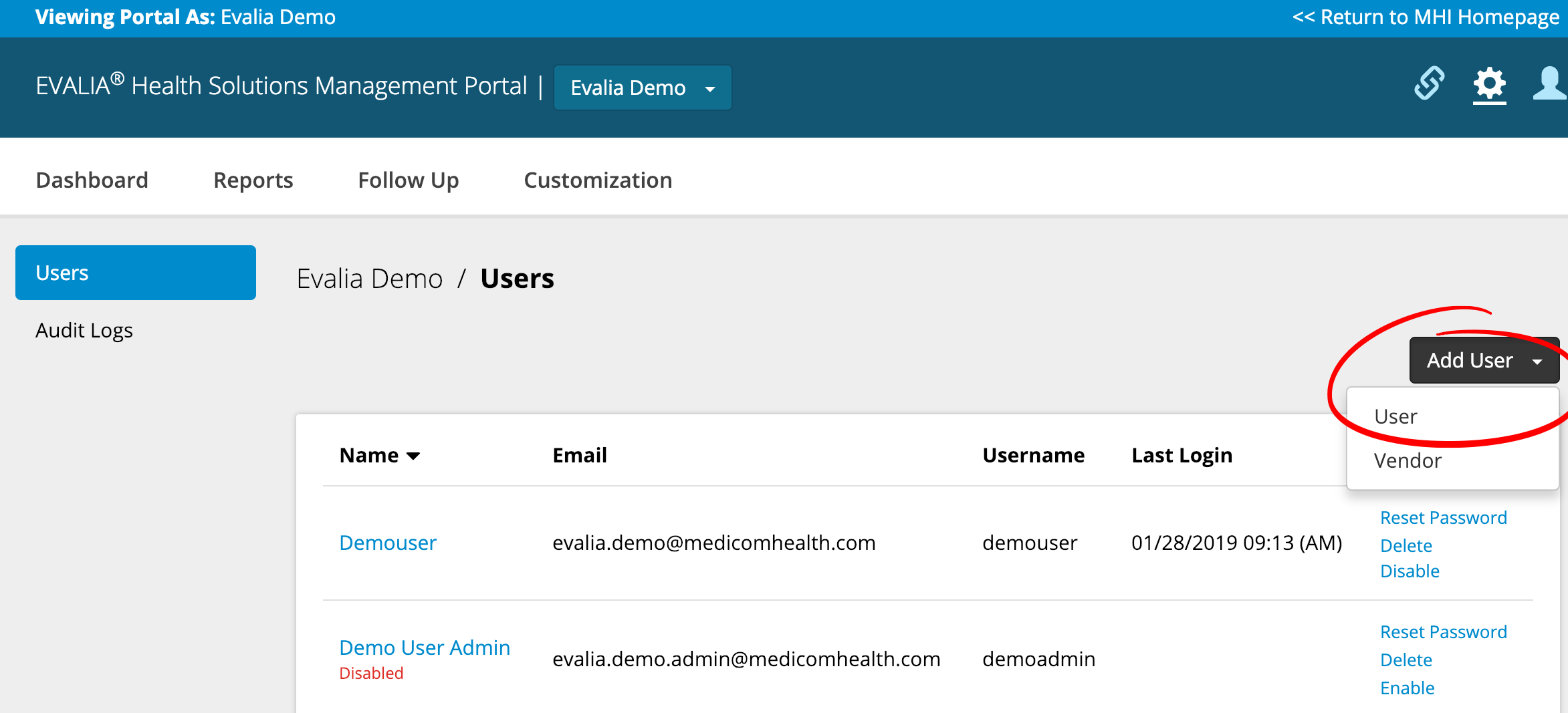 From the Add User screen you will be able to create a new user and select levels of access for each health profiler you have an active license for. Follow these steps to add a new user: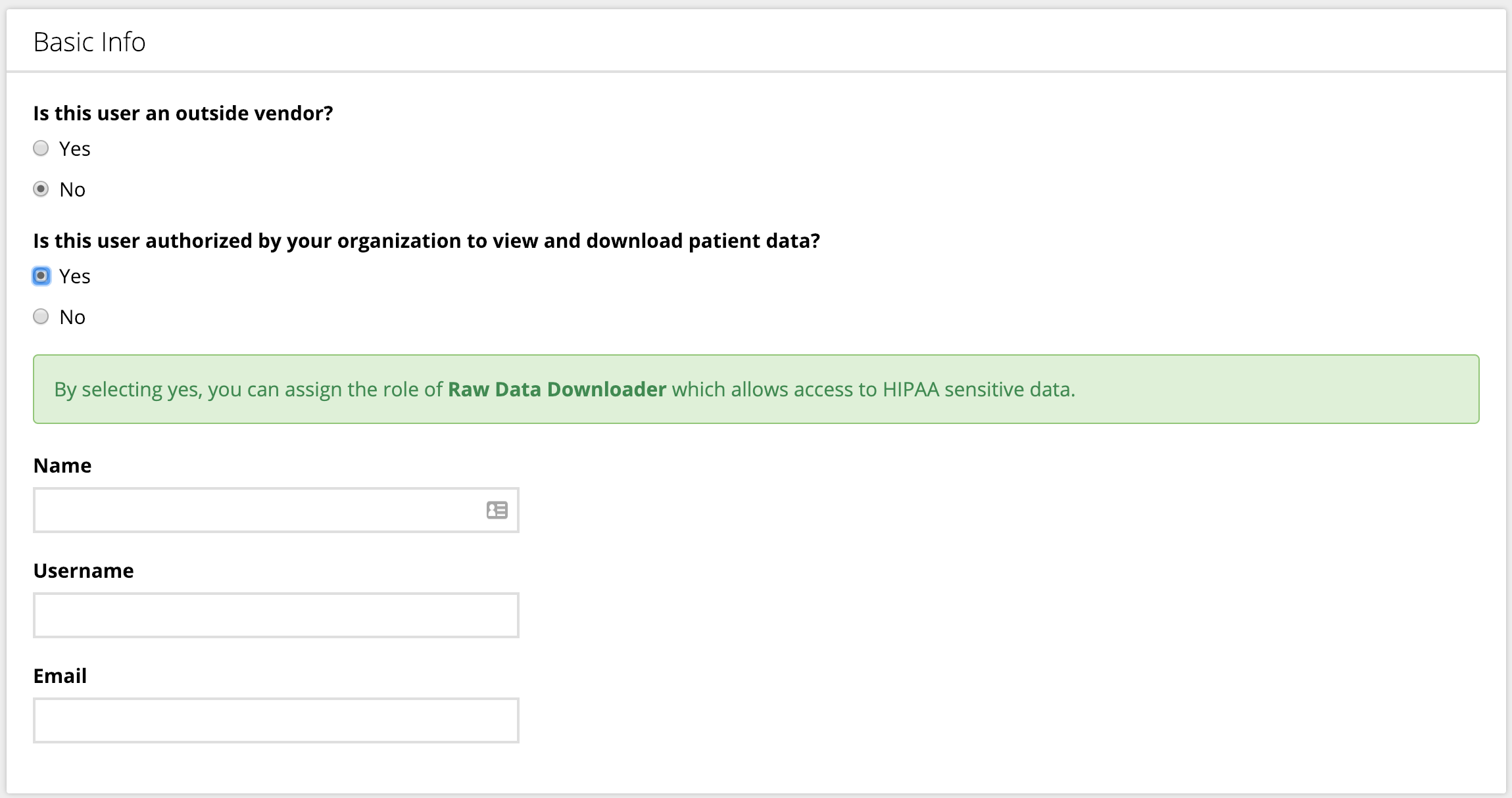 Enter the user's Name, first and last
Create a Username, for example; using the person's first name initial, followed by their full last name
Enter the user's email address
Select the Roles the user should have access to:

User Administrator – User can create/edit/enable/disable users

Select the Profiler Roles for each profiler that the user will have access to

Customizer – Enabled to make edits or changes to the profiler
Report Viewer – User is able to see the aggregate dashboard reports for all profilers that the user is given access.​
Raw Data Downloader – User is able to see full raw-health data collected
EDIT EXISTING USERS
To disable/enable an account or reset a user's password, simply click on the sprocket/gear icon, select "users" and navigate to the appropriate individual and option under the Actions column on the right. If a user's permissions need to be updated for a specific HRA, click the user's name to open the Edit User screen. Here you will be able to update the user's credentials and permissions.