Within the client portal you can add and edit user access for each health assessment license. Along with managing the users in your organization; you can also grant any of your vendors access to your health assessments.
From the Portal Home Screen, select Manage Users. This will show you a listing over all of the users or vendors currently associated with your organization.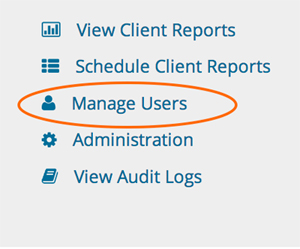 ​
Add New Users
To begin adding new users to your organization, click the + Add User button found on the right side of the screen above the users list. This will bring you to the New User screen

​
From New User screen you will be able to create a new user and select levels of access for each health profiler you have an active license for. Follow these steps to add a new user:
Enter the user's 

Name

, first and last
Create a 

Username

, for example; using the persons first name initial, followed by their full last name
Select the 

Roles

 the user should have access to:

User Administrator – User can create/edit/disable users
Audit Log Viewer – User is able to view/print the audit history of all client user actions
Report Viewer – User is able to see the aggregate dashboard reports for all profilers that the user is given access to.​
Data Viewer – User is able to see full raw-health data collected

Select the Profiler Roles for each profiler that the user will have access to

Customizer – Enabled to make edits or changes to the profiler
Implementer – Ability to put the profiler live on your website
Report View – Able to see the report dashboards
Data Viewer – bPermission to see full raw health data of the completed assessments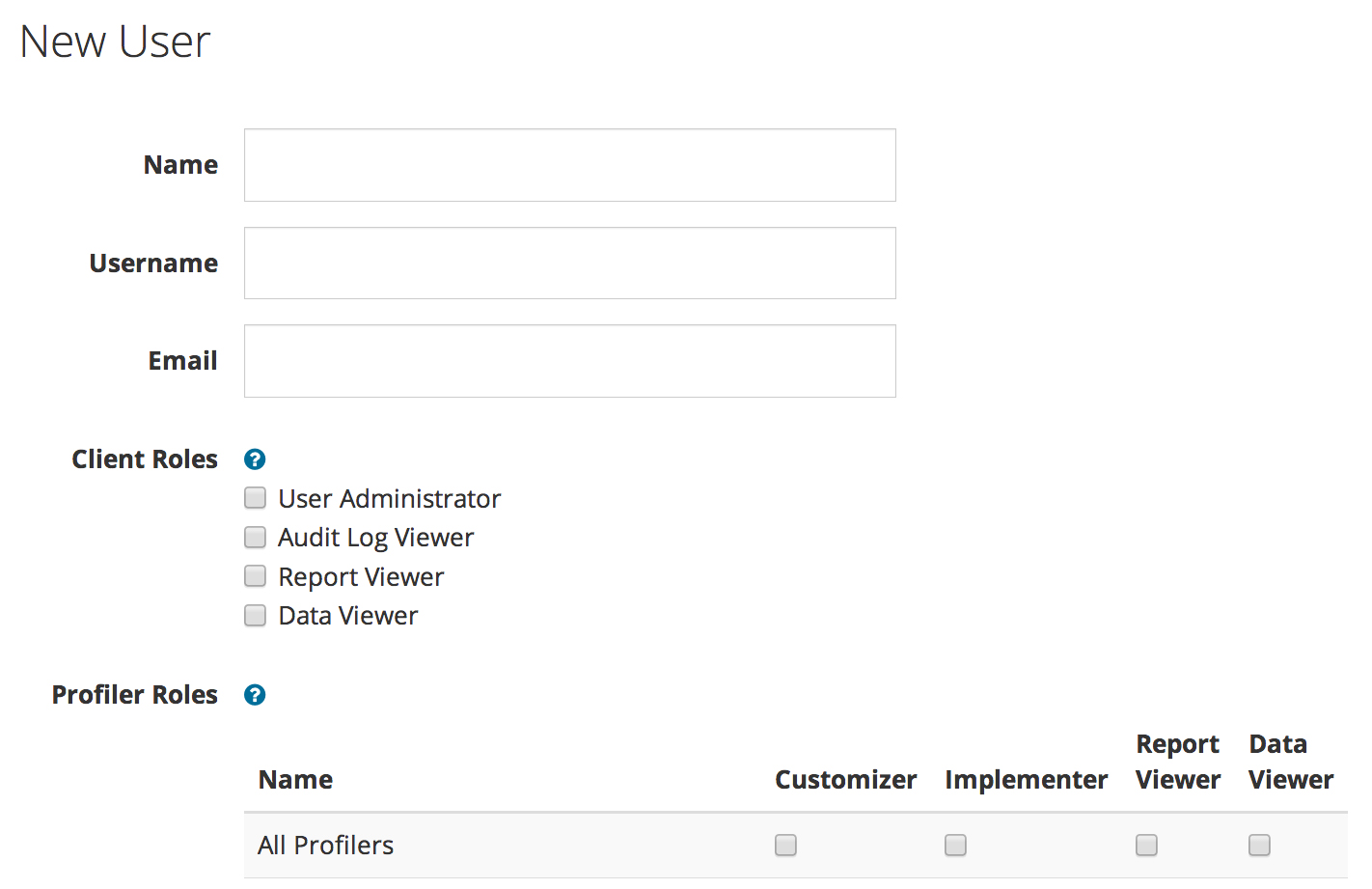 Edit Existing Users
To view or edit a current user's permissions, simply click on their name to open the Edit User screen. Here you will be able to update the users credentials and permissions.
Managing Vendor Access
Vendor users can also be added in this section. Click the Grant Vendor Access link found under the Mange Users link in the Users sidebar panel
Vendor users can also be added in this section. Select the Grant Vendor Access link in the left sidebar under Manage Users. Once a vendor Company and user has been selected, click the Grant Vendor Access button to make them a user that will have access to your profiler license(s). Now, go back the Manage Users link to return to the User section and assign the vendor the appropriate permissions.