Integrating with Private Health News gives you a powerful way to engage consumers with newsletter content that aligns with their interests and needs. When you integrate Private Health News with your Medicom Health Risk Assessments, users who complete an HRA are automatically subscribed to receive email newsletters with content personalized based on which HRA they've taken, or the information they provided within the HRA itself.
For example, if a potential patient completes an HRA and indicates that they have high blood pressure, they will be subscribed to the blood pressure newsletter topic.
To add this integration, login to the Management Portal and click on the Integrations link on the top right-hand corner of the page.
Click the +Add Partner Integration link at the top of the Integrations page.

Scroll to the Outreach & Engagement section and click the Connect button for Private Health News.


If you don't already have your token, email [email protected] and request your token. If you've received your token, enter it into the token field on the Private Health News integration page.



Once you have the integration connected, navigate to the Follow-Up section of Portal for the HRA(s) you wish to link to Private Health News. Select the Integrations tile.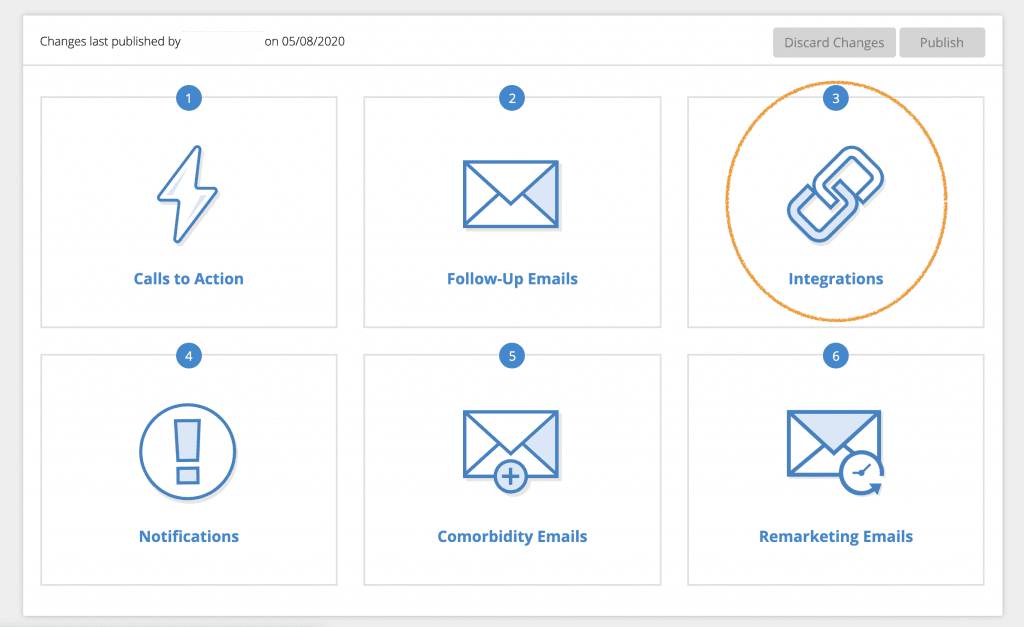 Next, click the toggle to enable Private Health News integration. Click Return to Plan and Publish your changes to make them live.

Note: You will need to enable the integration within your Follow-Up plan for each HRA you wish to connect to Private Health News.