We're excited to unveil the new splash page design for our "version 3" Health Assessments. This new design is highly customizable and incredibly flexible, making it better optimized for both mobile and desktop devices. With this new design, you've got even more control over the content and appearance of your Health Assessment. This makes it easier than ever to capture and engage users from start to finish.
With our v3 splash page, you can now customize the primary message text that appears on the splash screen. You also have the option to use your logo or put a custom image in place of the text.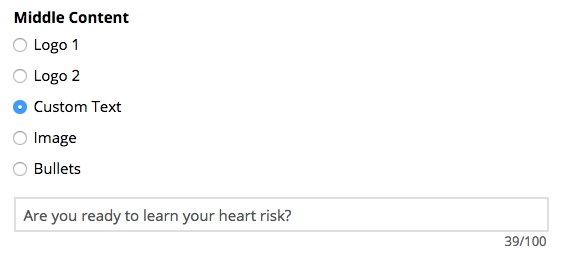 We've provided four built-in background images available for you to use on your Health Assessment splash screens. You can also upload a custom background image or add a custom background color to enhance the look and feel of your Health Assessment.
In addition to this, we've added a larger "start" button and a streamlined disclaimer section. This includes a larger checkbox, making it easier than ever for users to get started.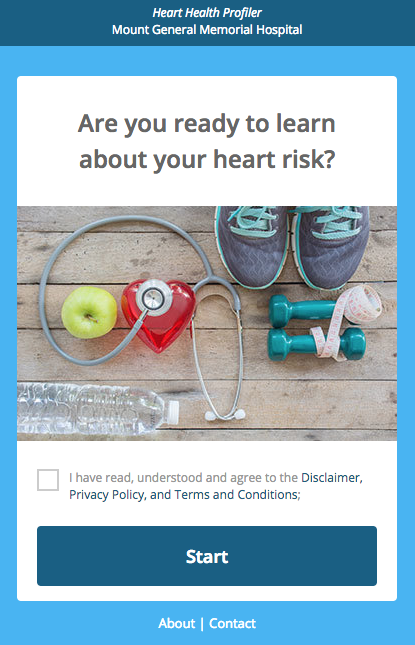 The overall result is a clean, flexible, and intuitive design that emphasizes your brand and optimizes your Health Assessment for a mobile-driven world.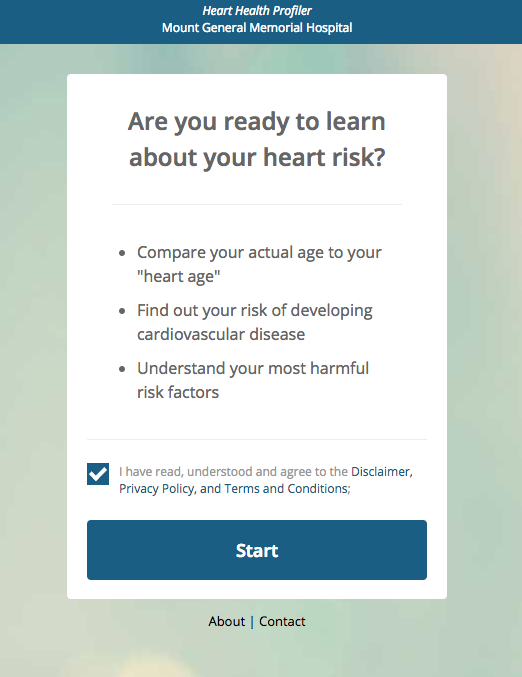 To learn more about how you can customize your Health Assessment to make the highest impact, call or email your customer service representative or check out our article on v3 Customization.