Acquire patients. Grow service lines. Build brand.
Anxiety disorders are the most common mental illness in the United States, affecting 18% of adults. Anxiety disorders are highly treatable, yet only about one-third of those suffering receive treatment.
This assessment identifies consumers who should undergo additional screening for anxiety disorders in a primary care setting.
Benefits for Patients
Help them calculate if they require screening by a health care professional, based on well-respected research and algorithms.
Enable them to explore their symptoms and risk factors, and understand what they can (and can't) do about them.
Help them conveniently seek treatment at the right point of care for their situation AND your facilities' resources.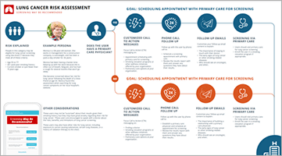 Follow-Up Strategy Guide
This document explains follow up options based on personas for each risk levels.
Sample HRA
(for Patients)
Try out a demo version of the "health quiz" your patients would see on your website.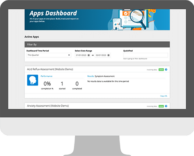 Management Portal
(for Marketers)
Our secret weapon. Where customization, integration, reporting, etc. happens. Must see!