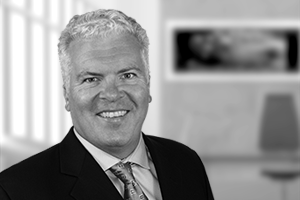 Will Sigsbee
Chief Executive Officer
As CEO of Medicom Health, Will is responsible for guiding the organization with his results-oriented approach and ability to think strategically which will play an important role in extending the successful track record of innovation and growth. Will has more than 20 years of leadership in the healthcare industry ranging from medical devices to Health Information Exchange technology. Prior to Medicom Health, Will was the President of ApeniMED, Inc. a Minneapolis-based HIT company that provided intra-operable EMR technology solutions to hospitals until IOD, Inc. acquired the company in early 2013. Will then became IOD's General Manager, overseeing Health Information Exchange which focused on the delivery of technology solutions connecting Medicare and the Social Security Agency to hospitals for a number of high-value workflows. Will is an active member of HIMSS and has presented regularly on Meaningful Use and Intra-operability strategies around the country. He's a member of Life Science Alley and a graduate of Iowa State University holding a B.B.A in Marketing.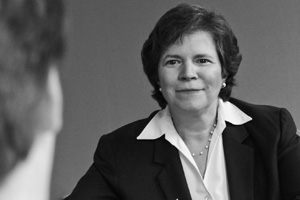 Barbara Goergen
President, Founder
Barb Goergen is President and one of the co-founders of Medicom Health. She oversees all research and instructional design activities for scientific accuracy, reference and health literacy of content. Barb has over 30 years of experience developing medical and health education programs. Prior to Medicom Health, she directed the post-graduate School of Blood Bank Technology for the American Red Cross in Madison, Wisconsin. Barb is an active member of LifeScience Alley, as well as the board of directors of the Minnesota chapter of Achievement Rewards for Collegiate Scientists. She has a B.S. degree in Medical Technology from the University of Michigan.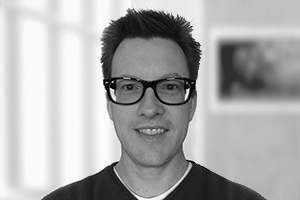 J. Anthony Huth
Executive Vice President, Founder
Tony Huth is Executive Vice President and one of the co-founders of Medicom Health. Day-to-day, he directs and manages Medicom Health's marketing, PR and corporate communication efforts. Tony also contributes to new business, partnership development, and investment initiatives. For 20+ years, he has developed consumer-facing software tools to help influential health organizations inspire individuals to address their health concerns. Tony holds a Bachelor of Arts degree from Augsburg College.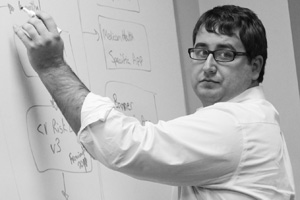 Corey Maul
Chief Operating Officer/Chief Technology Officer
Corey Maul is the Chief Technology Officer of Medicom Health, managing all technology aspects of company operations, including development staff, IT operations, and technology directions. Prior to Medicom Health, he was founder of a student technology training program for Washington University in St. Louis, where undergraduate students can complement their existing degree programs with over 90 different seminar-style technology courses on a wide range of topics. Corey holds a B.S. degree in Computer Engineering from Washington University, an M.B.A. from the Carlson School of Management, and is an active member of the Twin Cities Google Technology User Group, among others.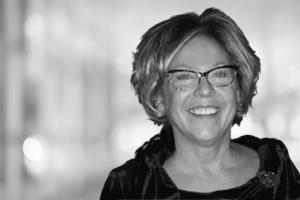 Connie Bush
Chief Financial Officer/VP of Operations
Connie Bush serves as Chief Financial Officer and VP of Operations for Medicom Health. She leverages over 25 years of financial and operational experience as she directs and manages the financial aspects of the company. Prior to joining Medicom, Connie held various consulting and leadership roles, including, Chief Financial Officer and Chief Operating Officer of ApeniMED, Inc., a Minneapolis-based heathcare IT company. Connie holds a BA in Business Administration from Hamline University with a concentration in Accounting from the University of St. Thomas and formerly held an active CPA license.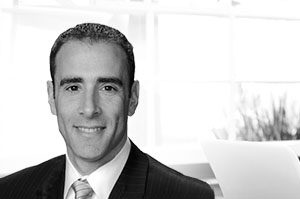 Josh Fieldman
Vice President, Sales
Josh Fieldman serves as Vice President, Sales for Medicom Health. He is responsible for sales, business development, and ensuring our products meet the needs of our customers. Prior to joining Medicom Health, Josh was Vice President of Sales at ABILITY Network, managing the direct sales team during the acquisition of their main competitor, IVANS. Josh earned an MBA at the University of St. Thomas and holds a Bachelor of Arts in Economics from the University of Minnesota.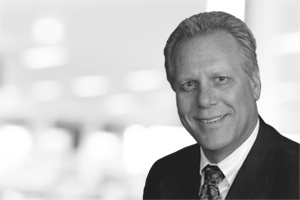 Chris Fowler
Vice President, Channel Partners
Chris has extensive experience in sales management and partnering with some of the largest and most prestigious healthcare organizations in the world. A successful entrepreneur in the healthcare technology industry over the years, Chris has vast experience in most every progression of the technological evolution, including on premise and cloud-based solutions. Chris' background working with physicians, hospitals, payers, and solutions vendors provides depth and insight to successful partnerships.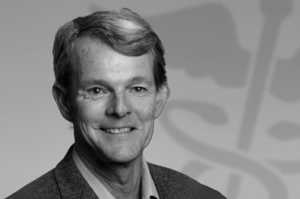 Jim Reynolds, M.D.
Chief Medical Officer
As Chief Medical Officer, Jim is instrumental in Medicom Health's new program development and existing program enhancement. In addition, Jim works closely with the sales and account management groups to bring clinical perspectives to ensure best practices and evidence-based content that are the basis of Medicom Health's services. Jim has more than 30 years of experience in clinical medicine, health management and quality assurance. Recently, Jim served three years as Chief Medical Officer at HealthFitness Corp, a provider of wellness and health risk behavior change services. Before joining HealthFitness, Jim served as a senior consultant in Mercer Health and Benefits Health and Productivity Management specialty practice. Jim's earlier career included clinical practice of internal medicine, founder of two start-up health services companies and independent consulting. Jim has an M.D. degree from the University of Missouri and is board certified in internal medicine. He is an active member of the American College of Physicians, American Medical Association, American College of Physician Executives, and the American College of Environmental and Occupational Medicine.
John Seaberg
Board Chairman
Currently, John is EVP at Cedar Point Capital, a boutique investment bank focused on capital formation for private companies, primarily in healthcare. He also serves on the boards of Medicom Health, Admedus Ltd, Phraxis Inc., and Minneapolis Heart Institute Research Foundation.
Previously, John was Co-Founder, Chairman, and CEO of NeoChord Inc., a venture capital company commercializing technology developed at Mayo Clinic for the repair of the mitral valve via minimally invasive surgical techniques. Prior to NeoChord, John spent ten years at Guidant Corp where he was Vice President, Sales in the Cardiac Surgery and Cardiac Rhythm Management divisions. In 1991, John co-founded ACIST Medical and served as its first President and CEO. ACIST Medical manufactures and distributes power injection technologies for coronary angiography and was acquired by Bracco Ltd. in 2001. He was also the founder and CEO of Seaberg Medical, a regional distributor of implantable cardiovascular devices.
He received a B.A. in Speech Communications from the University of Minnesota and his MBA from the Carlson School of Management at the University of Minnesota.
John is married to Barb, has two adult children, and five busy grandchildren. In his leisure time, he enjoys time at the cabin, fishing, and golf.