Acquire patients. Grow service lines. Build brand.
Engage and identify patients and prospective patients concerned with weight-related health issues. Provide them with actionable recommendations for weight-loss or maintaining a healthy weight.
Ideal for hospitals, clinics, and nutrition/wellness programs. Based on guidelines from the AHA, NIH, the Obesity Society, and American College of Cardiology.
Benefits for Patients
Enable consumers to explore their situation and understand how accepted research and guidelines apply specifically to them.
Provide users with clear, personalized reports, including stratified next-steps, and treatment options.
Help them conveniently seek treatment at the right point of care for their precise needs AND your facilities' resources.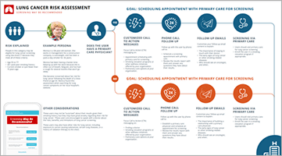 Follow-Up Strategy Guide
This document explains follow up options based on personas for each risk levels.
Sample HRA
(for Patients)
Try out a demo version of the "health quiz" your patients would see on your website.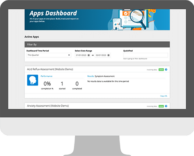 Management Portal
(for Marketers)
Our secret weapon. Where customization, integration, reporting, etc. happens. Must see!