Why Health Risk Assessments (HRAs)?
Health assessments enable personalized exploration of specific health concerns. In so doing, they earn consumer trust and motivate positive health actions.
The collected data and insights can fuel future outreach and engagement.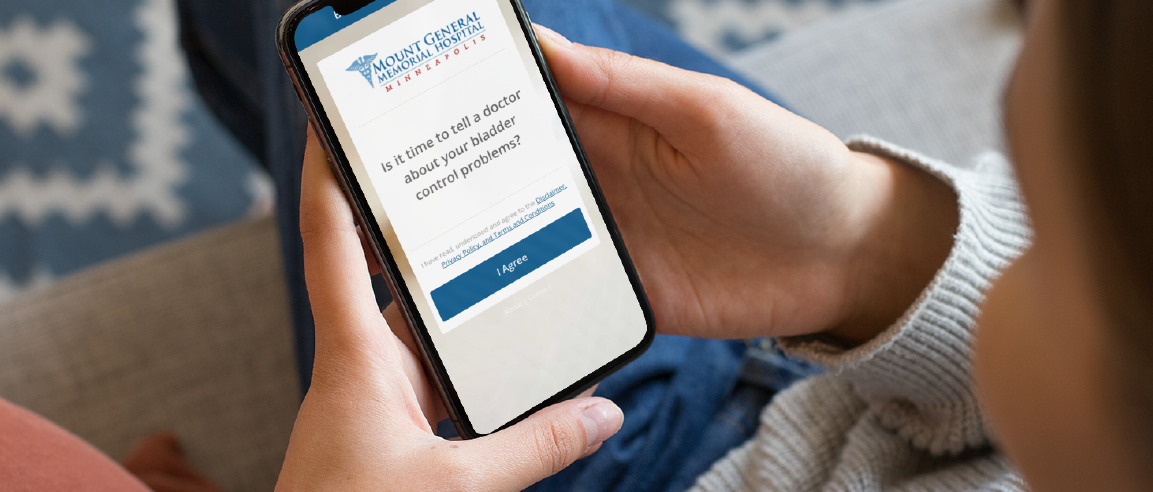 Engage Your Website Consumers
Our robust, mature HRA platform has helped hundreds of hospitals take advantage of these "aha moments" in users. The administrative portal integrates into your existing digital workflows for seamless promotion, customization, follow-up, and reporting.
Part of our Powerfully Simple v3 Platform
This HRA is built on our newest, highest-performing (v3) architecture, shaped by millions of users. See all of the benefits of our v3 platform here.
Bladder Control – A Sensitive Topic
This assessment, in particular, is a great tool because it allows consumers to explore a sensitive health concern privately.
They want to know, objectively and quantifiably, if they need to come in for an office visit.
Note: This assessment is a major update to the older "Urinary Incontinence Profiler" and incorporates these improvements in addition to the benefits of the v3 architecture:
Shorter assessment with conditional questions only shown when necessary
Stronger alert call-to-action for severe symptoms such as visible blood or pain
New results category for Stress Incontinence (those likely to need surgical intervention)
---
Click here for more about the v3 HRAs
---