October is National Chiropractic Health Month, and this year's theme is "Relieve, Restore, Resume". Doctors of chiropractic (DCs) help people relieve their pain, restore their function, and resume their lives through an evidence-based, patient-centered and non-drug approach to MSK health.  It's the perfect opportunity to raise awareness and educate people about musculoskeletal health, the benefits of chiropractic care and promote pain management and overall wellness. 
The Importance of Chiropractic Care
1 in 2 adults in the United States are affected by a musculoskeletal condition.
Chiropractic care is crucial because it offers a non-drug, non-invasive approach to pain management and overall wellness. By focusing on the musculoskeletal system, chiropractors can help alleviate pain, restore function, and improve overall health. Regular chiropractic care empowers individuals to take charge of their health by promoting awareness and facilitating early intervention if any issues are found.
What Can You Do: Encouraging Chiropractic Care
Encouraging chiropractic care is essential as it provides a safe and effective alternative to traditional pain management methods. Regular chiropractic visits enable healthcare providers to identify and address musculoskeletal issues, often before they become chronic problems. Encouraging individuals to seek chiropractic care empowers them to take charge of their health and potentially prevent or alleviate pain and discomfort.
Creative Ideas for Promotion
Conduct engaging and informative workshops that promote proper posture, ergonomics, and healthy lifestyle choices. These interactive sessions empower participants to proactively prioritize their health and well-being.

Educational Campaigns: Develop engaging infographics, animated videos, or interactive quizzes that provide valuable information about chiropractic care, prevention, and treatment. Share these across social media platforms and educational institutions.

Foundation for Chiropractic Progress Monthly Marketing Roadmap

: The Foundation for Chiropractic Progress provides an online Monthly Marketing Roadmap that includes resources such as the latest research, promotional materials, and marketing strategies to support chiropractic awareness campaigns.

American Chiropractic Association Campaign Toolkit

: The ACA offers a campaign toolkit that includes resources to raise awareness of National Chiropractic Health Month in clinics and communities. The toolkit may contain promotional materials, social media content, and other resources to help chiropractors effectively promote the importance of chiropractic care during the awareness month.

Official hashtags:

#FrontlineforPain

#RelieveRestoreResume #NCHM23
How Can We Help
If you are looking for an effective call-to-action for your National Chiropractic Health Month campaigns, including SEM and social campaigns, consider our Back & Neck Pain Assessment or our Knee & Hip Assessment as a possibility.
We're here to help you during National Chiropractic Health Month and beyond. Please feel free to contact us with questions, concerns, or comments.
Ask us how adding (or optimizing) our orthopedic HRA's can support your system's commitment to your community.
We hope these resources were helpful! Thanks for reading.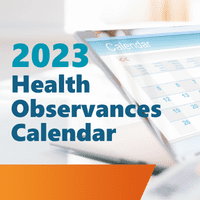 Interested in converting more traffic during
National Chiropractic Health Month?
Connect with a representative to learn more about our special offers.


* Limited to major service lines, and a maximum of $2k/month for up to 3 months.