Turn-key Services to Promote Your Health Risk Assessments.
Medicom Health offers a mix of digital and traditional marketing services to drive consumers to your Medicom Health Assessments. The design of our services allows us to do most of the work, allowing you to focus on other projects and opportunities. The services incorporate three distinct tactics that will help you achieve your patient acquisition, revenue, and engagement goals.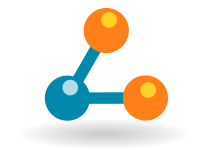 Facebook advertising and landing pages that are proven to increase profiler completions and generate leads for your service lines. More…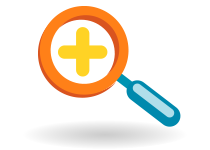 Expert search engine marketing that uses paid search, targeted banner ads on relevant websites, and YouTube pre-roll ads on health, wellness, and lifestyle channels. More…


Direct mail third-party data, consumer-reported health data, and predictive analytics to identify at-risk consumers and connect with them through direct mail. More…
Facebook has proven to be an ideal channel to improve early detection and preventative care for hospitals and health systems. SocialConnect allows you to engage consumers and convert them into loyal customers using Facebook patient acquisition campaigns. Driving current and prospective patients to your Medicom Health Assessments through Facebook will increase completions and identify consumers most in need of your services.
Get results in as little as five working days
Flexible budgeting to phase-out lower performing campaigns
Accurately identify current and prospective high-risk patients
Maximize conversions with campaign optimization and tracking
Seamless user experience through custom Facebook landing pages and branded assessments
Search engine marketing (SEM) is more than a buzz word…it's how many consumers learn about your services and should be an important part of your patient acquisition strategy. SearchConnect allows you to drive consumers to your Medicom Health Assessments through pay-per-click and Google ads.
Reach consumers who are actively searching for your services or visiting health and wellness websites, as well as local news and newspaper sites through banner ads
Get expert guidance on content, conversion tactics, landing pages, calls of action, and more
Maximize engagement and conversions with the automatic optimization programs that adjust bids, ad position, and keywords
Easily track ROI and campaign effectiveness with transparent reporting
Having a blended marketing strategy that includes both digital and traditional media is key to a successful patient acquisition and engagement strategy. GeoConnect uses third-party data, predictive analytics, and consumer-reported health data to identify the best patients for your health profiler campaigns, allowing you to connect through direct mail.
Identify prospective patients through predictive modeling with the same health and behavior characteristics as your current patients
Use targeted lists for direct mail campaigns based on leading third-party demographic, online behavior, encounter codes, self-reported conditions, and claim data
Send professionally designed direct mail pieces with your branding and unique calls to action
Track ROI and effectiveness with detailed campaign analysis report