When you use our Basic Email builder/editor, you can create and edit emails using one of our pre-made templates.
1. Click the
Emails
section tab.

2. From the left menu, select any HRA for which you'd like to review your Calls to Action and Emails.

3. Next, click "+ Create New Email" button
.

4. Select the type of Email you'd like to create.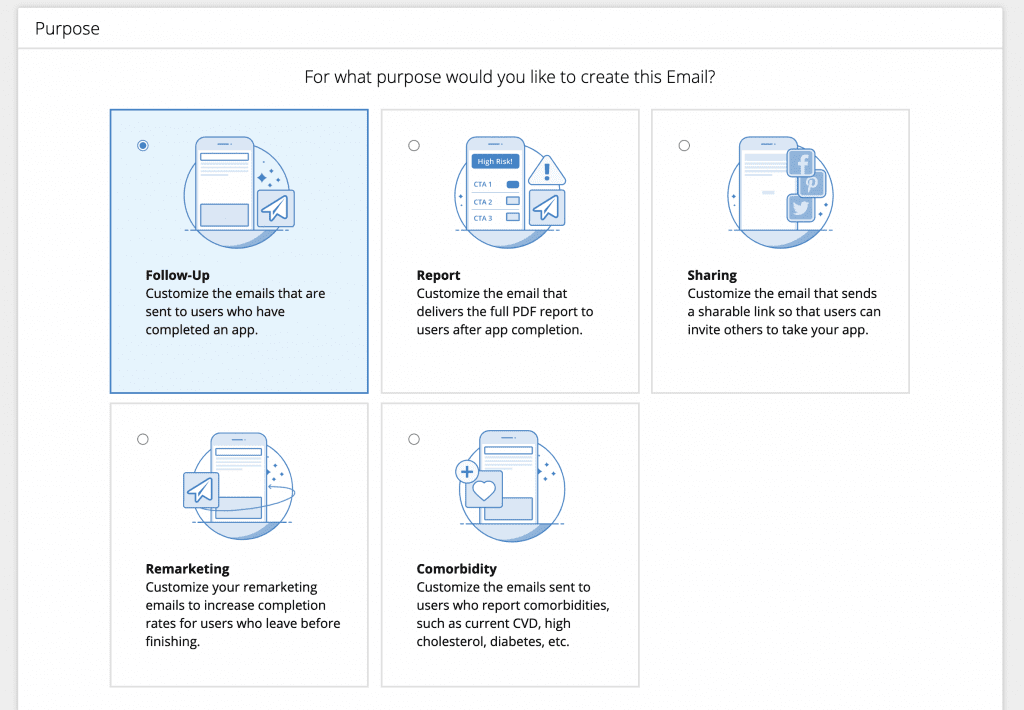 5. Next, you'll select the Layout (or template) you'd like to apply to your email. Once you've chosen a layout, click Next.
6. On the Content page, you can add your email content using our template editor. A Preview is available to see how your Email will appear. When ready, click Next.
Note: when adding URLs, make sure to add https:// or https:// before the main link.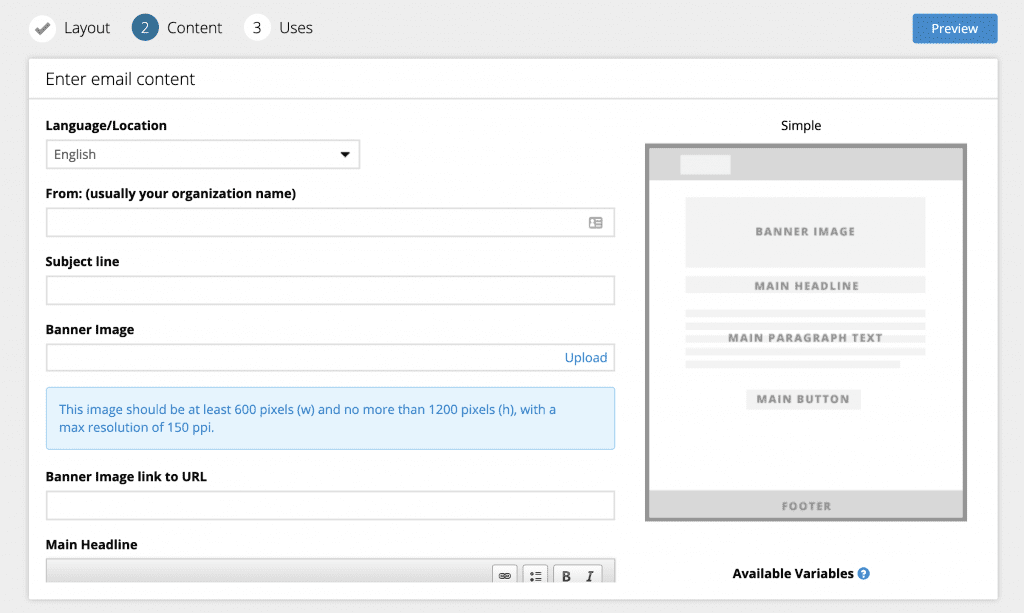 7. The final step is creating a Name for your email and selecting which HRAs and Risk Levels it will be made available for. Click Save. Your newly created email will appear in the list on the main Emails Section of the Management Portal.
Hint: Using descriptive names for emails will be useful when scheduling for follow-up and viewing reports. Examples: "Heart Health – All High Risk" or "All HRAs – All Risks"