You can now customize your HRA to collect email addresses from users on the first page of questions. This feature allows you to still gather contact information from any user who completes the first page, but subsequently fails to complete the full contact form and reach the results page.
To access this list of users, download the raw data report entitled "Protected Health Information from All Visits." Users who did not complete the HRA can be identified for outreach by sorting the "completed" column. Follow-up emails can then be sent to ask users if they would like to complete the HRA and learn their full results.
To set up Early Email Collection, log in to the EVALIA Management Portal and under the Customization tab for a specific HRA, click the Consumer Information tile. At the bottom of the form, under Early Email Collection, select Yes and click Save. Click the Publish button to make the changes live.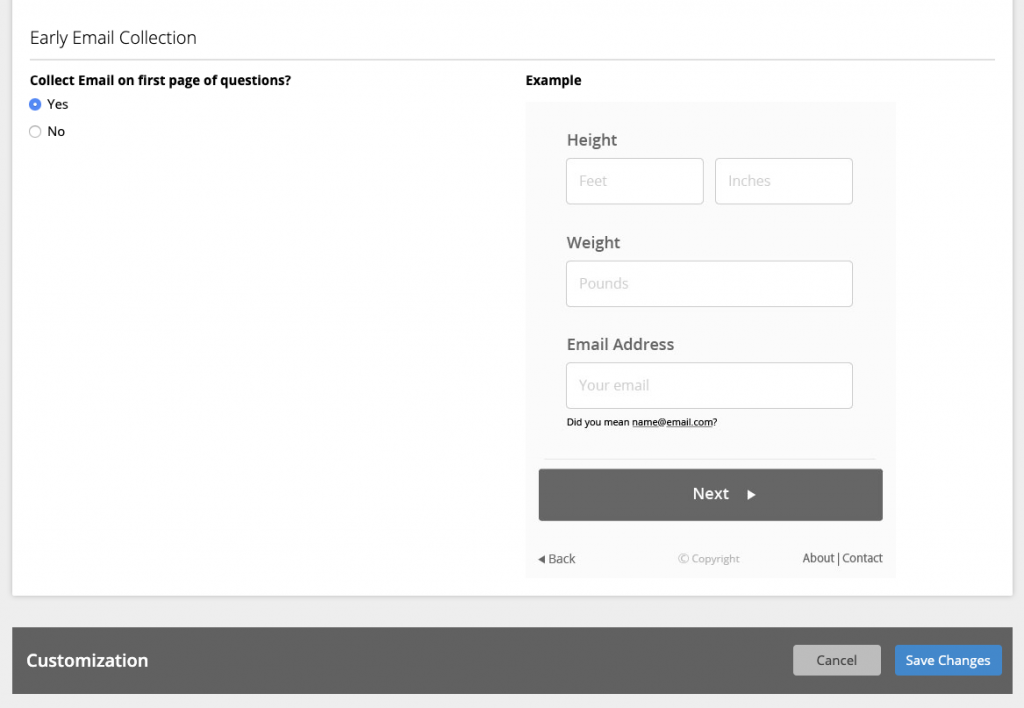 Now when you launch your HRA, you will see the Email field has moved to the bottom of the first page of questions and will no longer appear on the Contact form. With this set-up, Email field completion is always required to advance to the next page of questions.