Follow-up plans allow you to deliver engaging emails to users who have dropped off part of the way through the HRA and encourage them to return to complete their assessment. This feature requires Early Email Collection to be enabled on the HRA (which gathers the email address on the first page of the assessment) and initial set-up by the Client Success team. Please contact CST if you are interested in purchasing Remarketing Emails.
To set up your email(s), navigate to the Follow Up section of Portal and click the HRA you would like to configure.
Select the Remarketing Emails tile.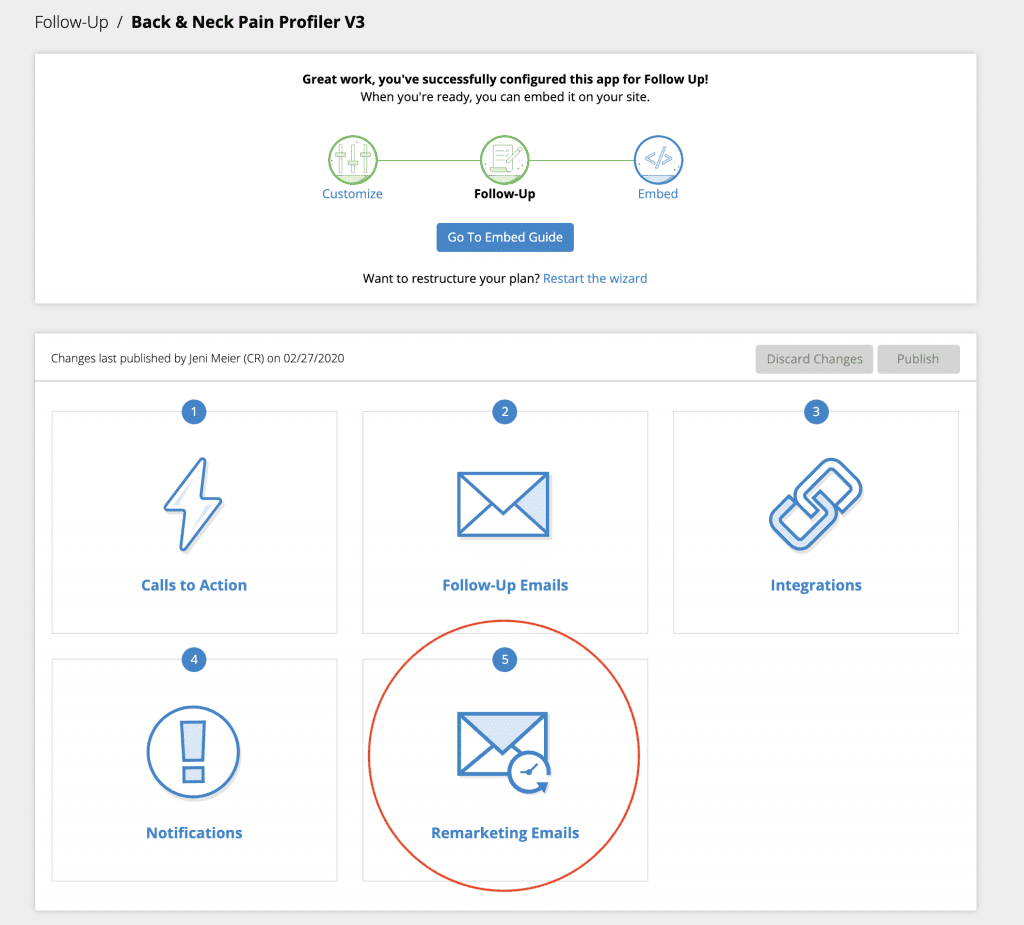 Next, click the Schedule Now link. A modal window will appear with your available remarketing emails. One is provided by default; you may create your own in the Emails Section of Portal.
Within the modal, select the first email you wish to use.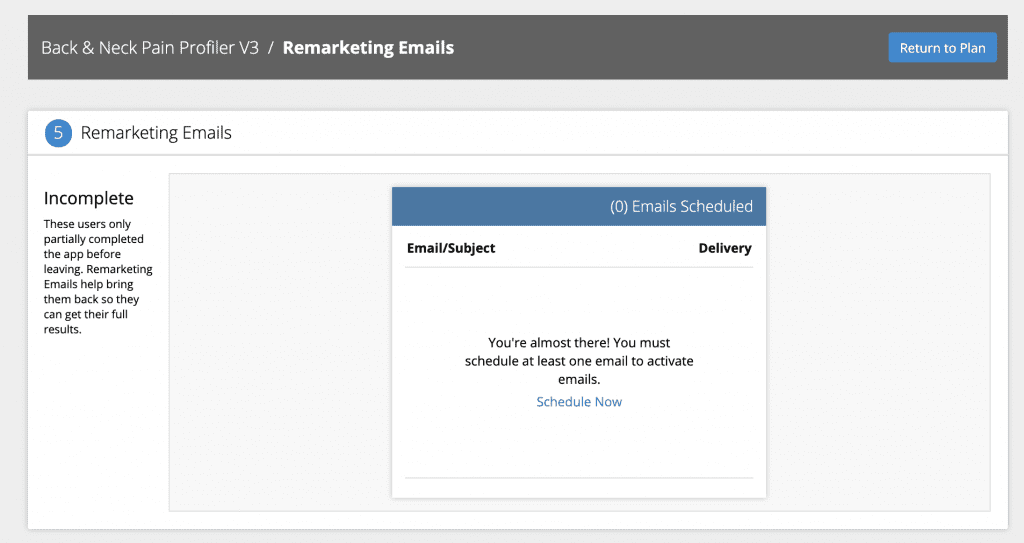 The email you have selected will now appear in the scheduling module. From here, simply select the time for your email to be delivered after the user started the HRA. You may choose Hours or Days for your delivery time.
If you wish to schedule additional emails to be sent at later intervals, click the + Add email link at the bottom of the module. You may schedule up to 10 emails for each HRA.
The configuration of emails can be adjusted using the Change or Remove links. Once you are satisfied with your configuration, click the Save link. Your emails are now ready to be sent.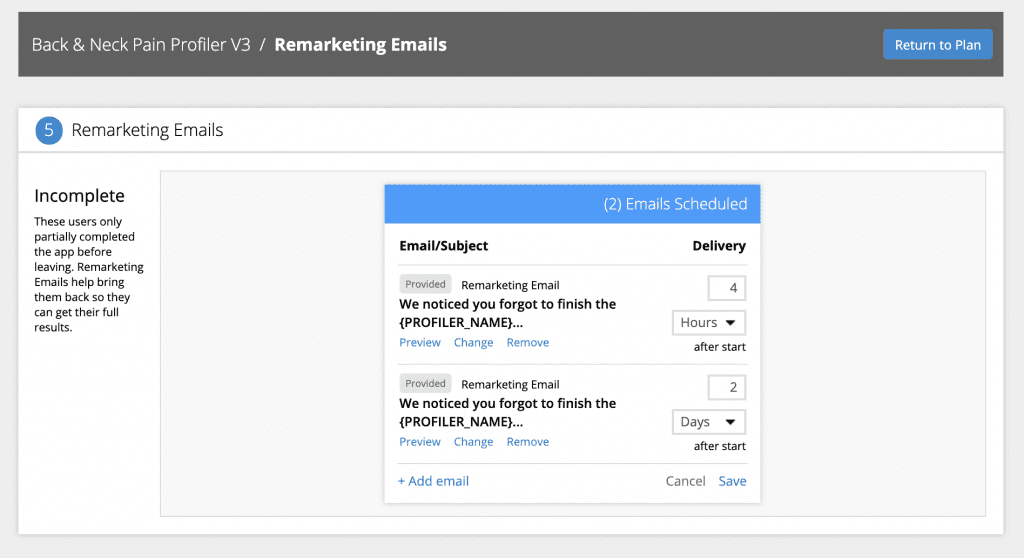 To learn more about creating additional remarketing emails, see Emails Section.