The 24th Annual Greystone.Net Health Care Internet Conference (HCIC) will be held as a virtual conference – HCIC@Home.
While we would rather be face-to-face with you, we've found the virtual conferences to be a fine substitute, given today's challenges.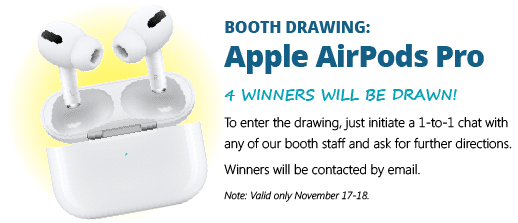 Greystone has worked hard to learn lessons from other shows to make sure they are putting their best effort forward for healthcare marketing and internet technology.
Pre-conference content is presented on November 16, with the standard show November 17 and 18.
Here is the quick summary listed on their page:
Pre-Conference Workshops
Focused, quick hitting 30 minute sessions on a single topic
More emphasis on digital marketing, marketing automation, artificial intelligence, personalization, multi-channel marketing, omni-channel communications and more
An Exhibit Hall with many opportunities.
Networking Roundtable: A time to chat with your peers and colleagues about key topics
The induction of the 2020 Class of the Healthcare Internet Hall of Fame
The announcement of the recipient of the 2020 John A. Eudes Award of Vision and Excellence
The presentation of the 2020 eHealthcare Awards at the closing Wednesday luncheon
FYI, Sarah Boggan from Banner Health will co-present a case study session at the show around our HRAs with our own Tami Weigold.
Don't miss it!