The month of September is National Prostate Cancer Awareness Month, making it the perfect time for care providers to spread awareness about this potentially life-threatening disease.
Why? By leveraging the additional buzz around this condition, you can more effectively compel your community to pursue screenings or otherwise consider their risk of prostate cancer and what they can do about it. 
Take advantage of the free boost from the national media, and help your audience understand why they may need to be screened for prostate cancer.
The Importance of Screenings
Prostate cancer is the most commonly diagnosed non-skin cancer in men across the United States, with 1 in 9 men having a lifetime risk of being diagnosed with prostate cancer. 
Getting tested for prostate cancer is an important step in diagnosing the disease. Early detection is critical in aiding successful treatment and avoiding metastasis, or the spread of the cancer to other parts of the body. There are a few tests for diagnosing prostate cancer, but they all start by motivating an at-risk individual to make an appointment.
What You Can Do: Motivating Screenings
Some men may be uncomfortable talking to doctors about prostate cancer. Additionally, many will not pursue screenings without a specific reason. For example, common prompts for screening can be the diagnosis of friends or relatives. 
Others simply do not think about it or are unaware of prostate cancer prevalence or seriousness. Increasing awareness is exactly why September is so important.
Creative Ideas for Promotion
Here are some creative ways hospitals can promote National Prostate Cancer Awareness Month:
How We Can Help
Another means of motivating appointments, one that marketers can help with, can be our Prostate Cancer Risk Assessment. 
This "health quiz," based on widely-accepted research and national guidelines, helps to quantify risk for users and connect them to the recommended point of care at your facilities that meets their needs and your available care resources. The HRA accelerates a typical patient journey and cuts down the time between research/exploration and appointments.
If you are looking for an effective call-to-action for your National Prostate Cancer  Awareness campaigns, including SEM and social campaigns, consider our HRA as a possibility.
We're here to help you during National Prostate Cancer Awareness Month and beyond. Please feel free to contact us with questions, concerns, or comments.
Ask us how adding (or optimizing) the Prostate Cancer HRA can support your system's commitment to your community.
Hope these resources were helpful! Thanks for reading!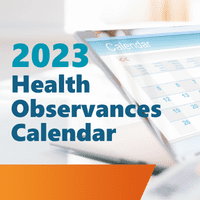 Interested in converting more traffic during
Prostate Cancer Awareness Month?
Connect with a representative to learn more about our special offers.


* Limited to major service lines, and a maximum of $2k/month for up to 3 months.