The Follow-Up Performance Report for Emails provides valuable information regarding the performance of your HRA's Follow-up Emails as well as performance of any Remarketing or Comorbidity Emails (Heart Health HRA only) you have configured. Note: Follow-Up Performance reports are only available at the client level.
To view the report, navigate to the Reports tab in the Management Portal. On the sidebar, click Follow-Up Performance.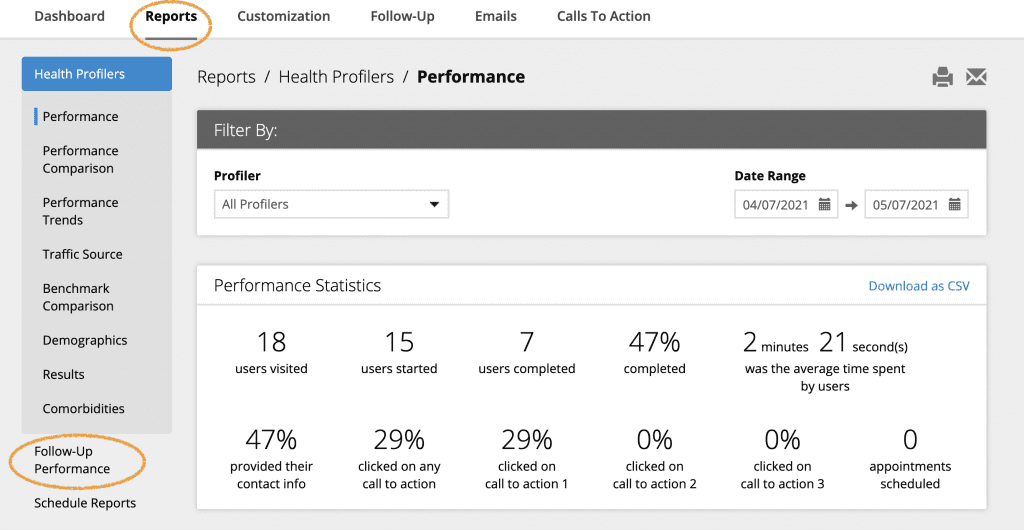 First, select an app from the dropdown menu. If you have more than one app for an HRA type, you will also be prompted to select a specific app location.

Next, choose the time period you would like to view.
You can filter the Email Type you would like to view as well. Select from Follow-Up, Remarketing, Comorbidity or All email types.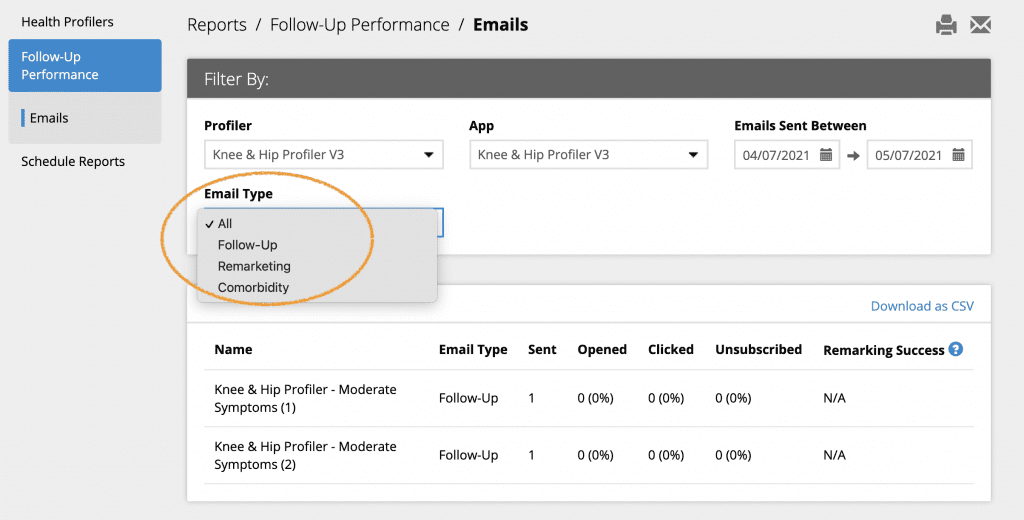 All Email Types reports display the following metrics within the time period selected:
Total number of emails sent
Total number of emails opened, followed by the Open Rate in parentheses (Opened/Sent)
Total number of emails where a link was clicked, followed by the Click Rate in parentheses (Clicked/Sent)
Total number of emails where the user Unsubscribed, followed by the Unsubscribe Rate in parentheses (Unsubscribed/Sent)
In the case of Remarketing emails, the Remarketing Success metric is also available. Remarketing Success displays the total number of HRA completions after a Remarketing Email was sent to users who originally did not complete the HRA.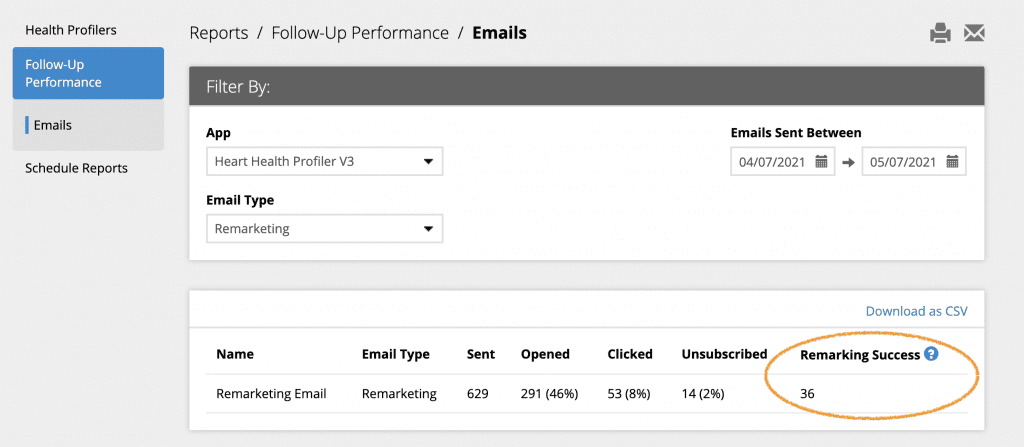 Learn more:
About Follow-Up Emails
About Remarketing Emails
About Comorbidity Emails
About Follow-up Plans