You can easily customize the color of the buttons and links in your Follow-up and other Emails.
First, navigate to the Emails section of Portal.
For new emails, click the +Create New Email button and follow the steps to create emails outlined here. The Content step is where you can customize your buttons and links color.
Under the Button and Links Color section, you can choose to use your HRA Primary Interface Color (created in the Branding, Logos and Color section of Customization) or you can use a completely custom color. Simply select Use Custom Color and add a web/hex code in the field.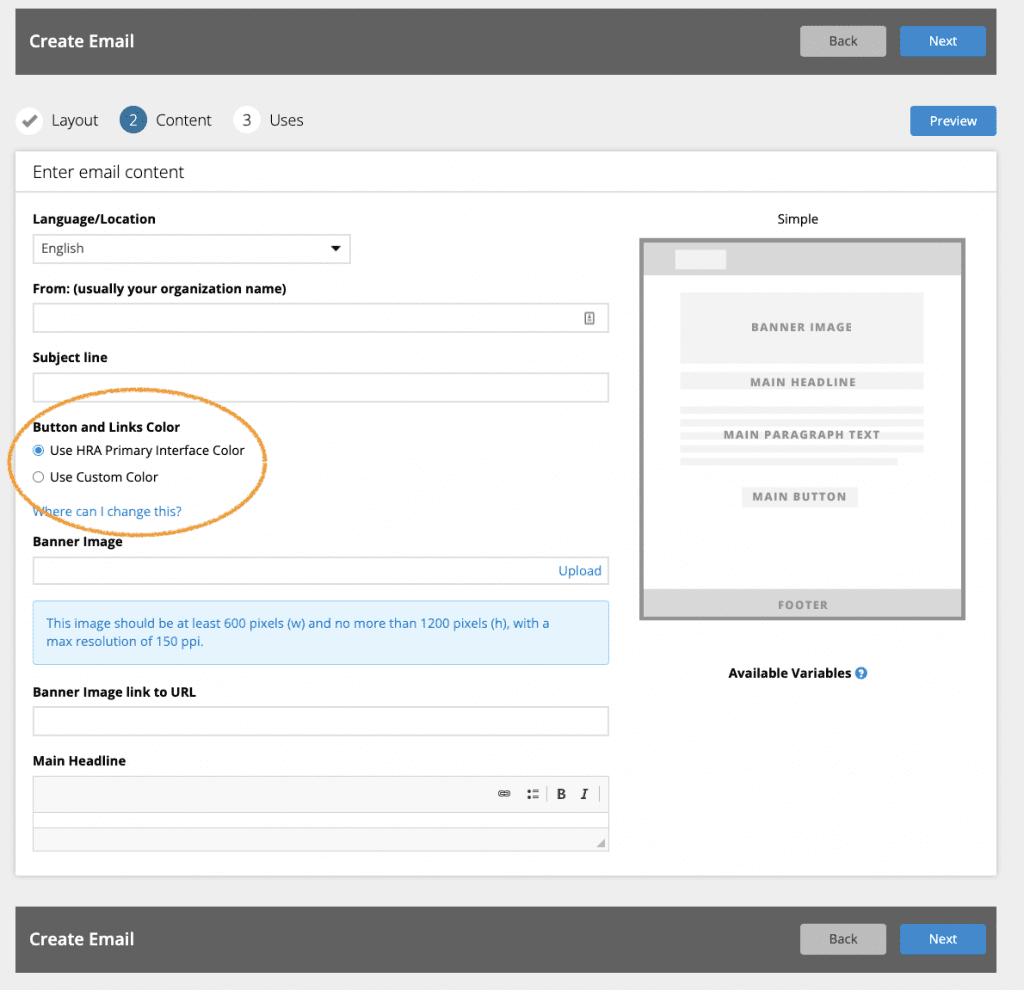 Continue through the Create Email process to save your changes.
To update existing emails, navigate again to the main Emails section of Portal. Use the Search/Filter tools to find the emails you want to update.
For each email you want to update, click the Edit link under the Actions column in the Emails table. This will open the Edit Email page and you can follow the same steps outlined above to make changes to your button and links color.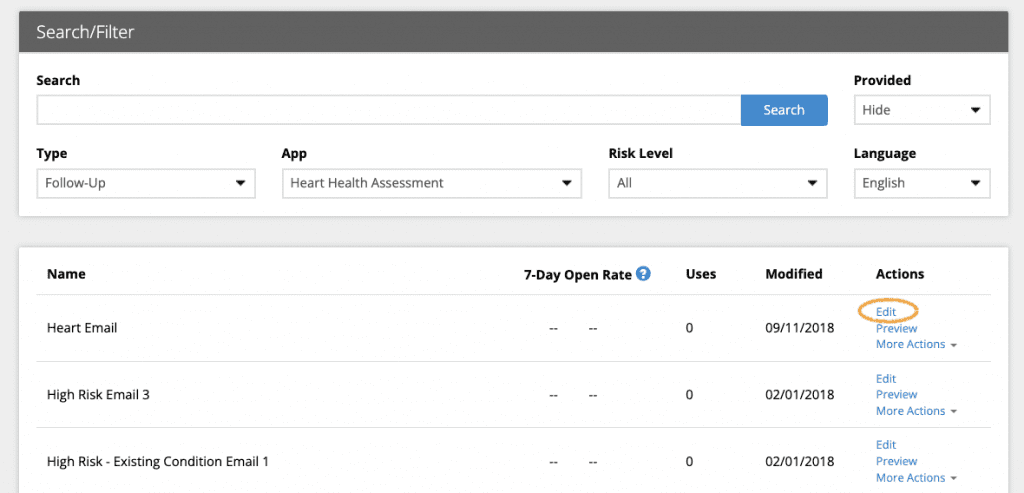 For all emails, you can preview your selections by clicking the Preview button on the Content step or the link within the main Emails table once your email is saved.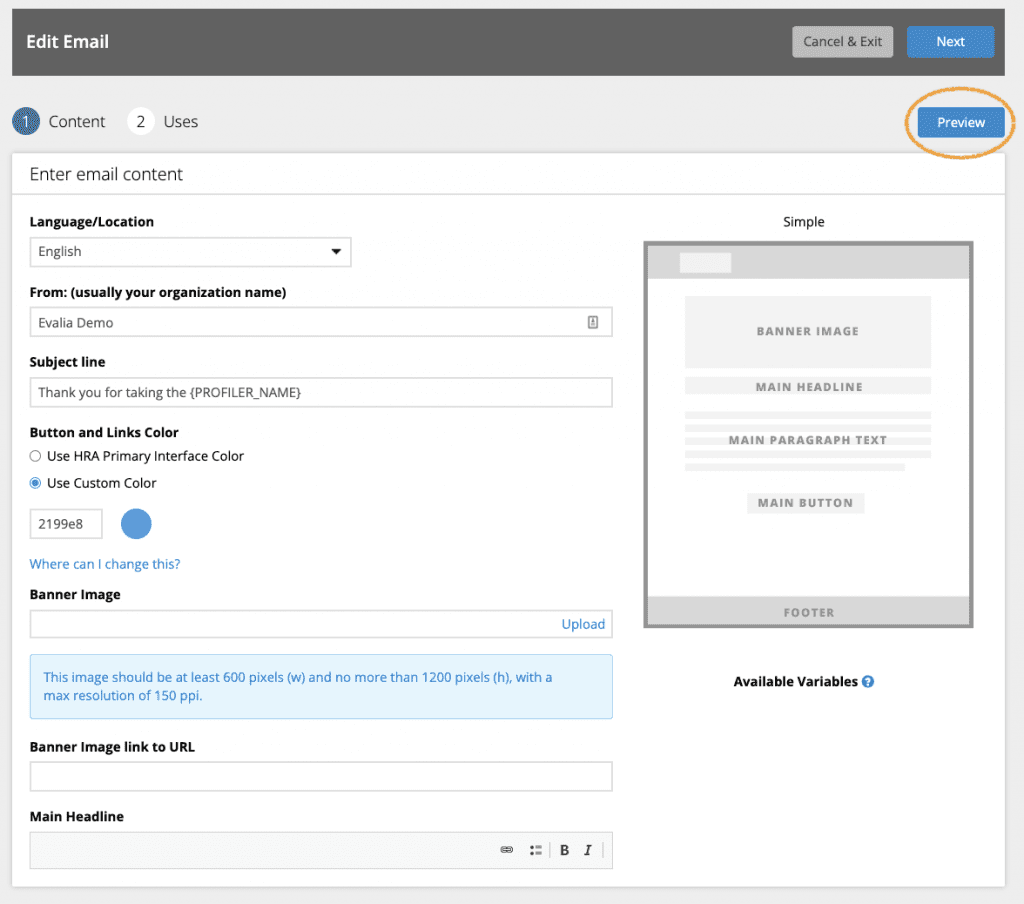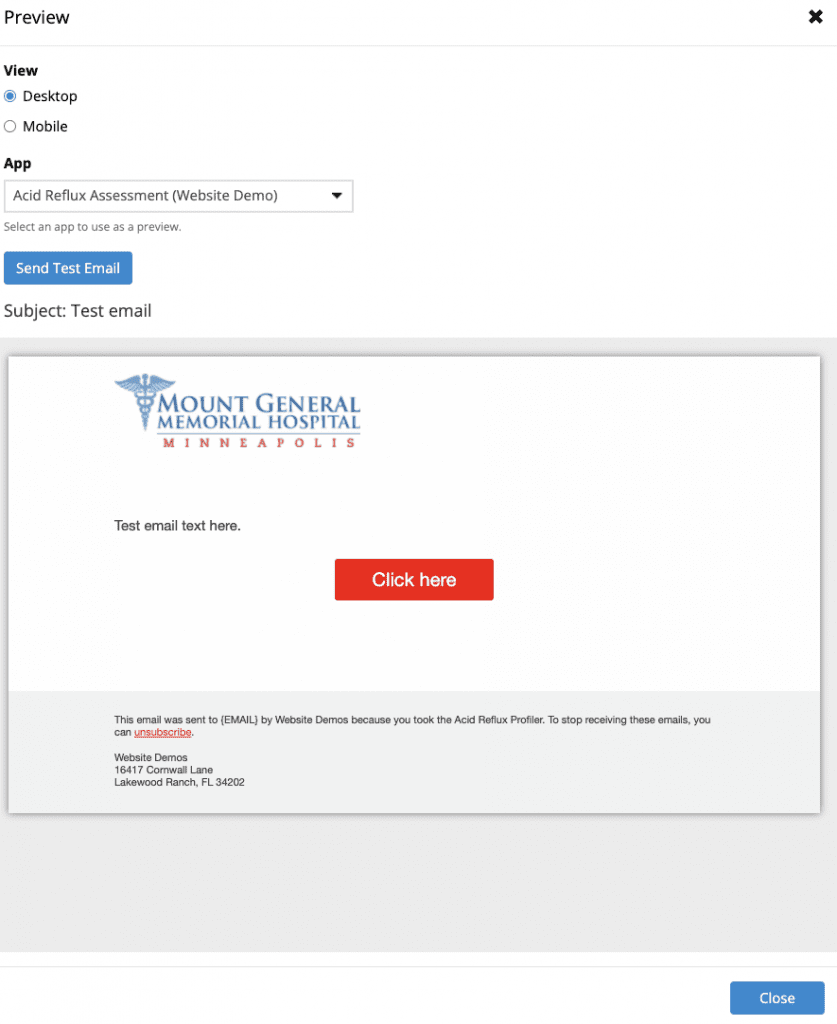 Learn more:
About Emails Section
About Follow-up Plans