At Medicom Health, we are always listening to our clients and trying to find ways to improve our tools to meet their needs. One of the things we are often asked is if clients can add additional questions to their assessments to meet the specific needs of their organization. For example, perhaps your bariatric program only accepts certain insurance plans and you want to ask potential clients about their coverage, or your orthopedic surgeons want to know if a consumer has already seen a specific system provider for their condition. Is there a place to put these questions?
We have listened and are excited to offer Custom Questions as a new solution. You can now add up to 6 questions (2 per page) to any of our v3 HRAs. While these questions will not influence a user's risk level or screening recommendations, the answers will be available in the Raw Data report. With this new customization feature, you will now have better insights to prospective patients when reaching out and following-up.
There are four different options for how questions may be customized — as a Numeric Entry Field, a Text Entry Field, a Radio Group (select one), or a Checklist (select multiple). Here is an example of each option: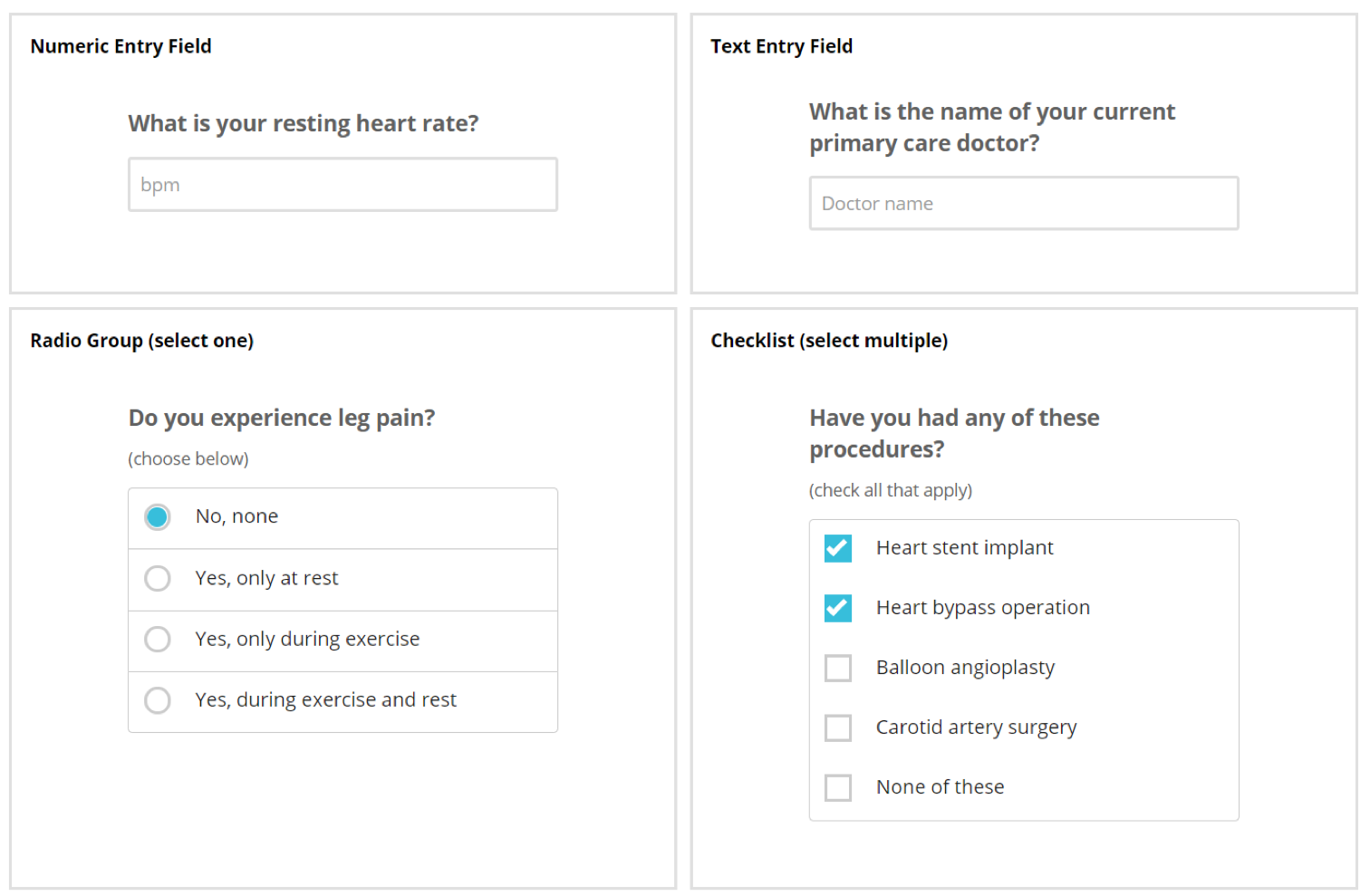 You can purchase these custom questions directly from the portal in the "Customization" section. Simply select the number of questions you would like to purchase, and you are good to go.