October is Breast Cancer Awareness Month and its the perfect opportunity to raise awareness and promote early detection. It is also an ideal time to educate people about breast cancer and encourage them to undergo preventive screenings.
The Importance of Screening 
One in eight people develop breast cancer in a lifetime. 
Breast cancer screenings are crucial because they enable the detection of cancer in its early stages, often before symptoms present themselves. Early detection allows for more effective and less invasive treatment options, leading to improved prognosis and survival rates. Regular screening also empowers individuals to take charge of their health by promoting awareness and facilitating early intervention if any abnormalities are found.
What Can You Do: Motivating Screenings
Motivating screenings for breast cancer is essential as early detection significantly improves treatment outcomes and survival rates. Regular screenings enable healthcare providers to identify breast cancer in its early stages, often before any noticeable symptoms appear. Encouraging women to undergo mammograms and self-examinations empowers them to take charge of their health and potentially detect any abnormalities early, leading to timely interventions and better chances of successful treatment.
Creative Ideas for Promotion
Host "Pink Out" events in schools, workplaces, or community centers, encouraging everyone to don pink attire as a display of solidarity for breast cancer awareness. Participants can amplify the message by sharing their photos on social media using a designated hashtag, thus increasing the reach and impact of the campaign.

Conduct engaging and informative workshops that promote breast self-examination and healthy lifestyle choices. These interactive sessions empower participants to proactively prioritize their health and well-being.

Arrange charity walks or runs with a focus on raising awareness for breast cancer. Participants can don pink ribbons or personalized t-shirts, and the funds generated from the event can be contributed to breast cancer research and support organizations.

Educational Campaigns: Develop engaging infographics, animated videos, or interactive quizzes that provide valuable information about breast cancer prevention, detection, and treatment. Share these across social media platforms and educational institutions.
How We Can Help
If you are looking for an effective call-to-action for your Breast Cancer Awareness Month campaigns, including SEM and social campaigns, consider our Breast Cancer Risk Assessment or Breast Cancer Screening Assessment as a possibility.  Learn the difference between the two HRAs.
We're here to help you during Breast Cancer Awareness Month and beyond. Please feel free to contact us with questions, concerns, or comments.
Ask us how adding (or optimizing) either of our Breast Cancer Risk Assessments can support your system's commitment to your community.
Hope these resources were helpful! Thanks for reading!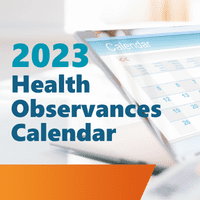 Interested in converting more traffic during
Breast Cancer Awareness Month?
Connect with a representative to learn more about our special offers.


* Limited to major service lines, and a maximum of $2k/month for up to 3 months.