Before Holly joined HealthAware in July of 2021, she was in the banking industry, holding customer experience and project management roles. She also served on the board of two nonprofits, both of which were environmental organizations. Holly is skilled at solving problems and providing analytics to support strategic decision-making. She has a passion for helping communities and delivering results that are a good match for HRA products and services.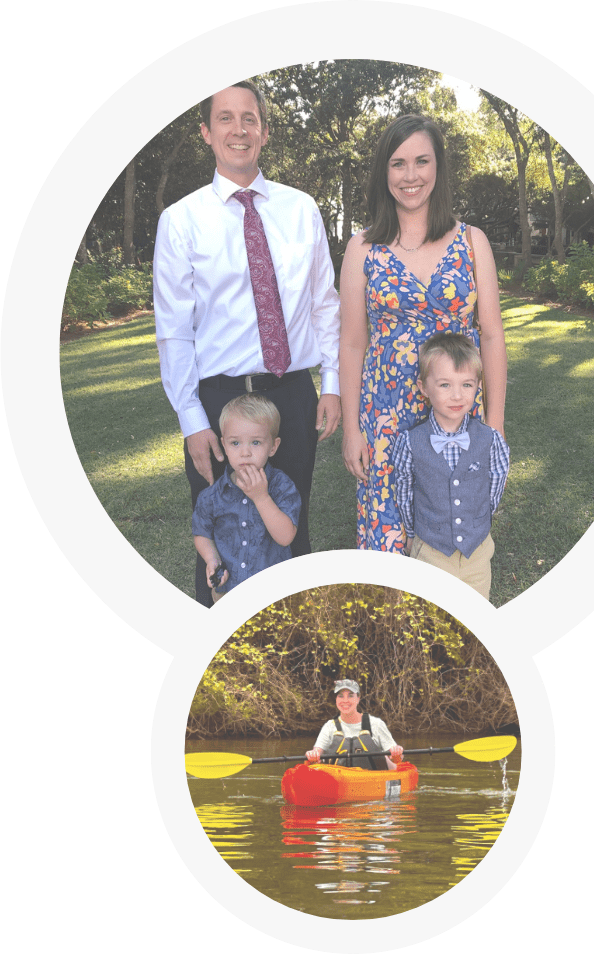 Holly was raised in Clinton, Mississippi, a suburb of Jackson, which is the state's capital. She earned her BS at Mississippi State University and her MBA at Mississippi College. Holly has two boys: Walter, who is five, and Ben, who is three.
Holly's interests and hobbies include:
Dancing, doing crafts, and running around with her boys

Spending time with her cat

Cooking breakfast on Saturday mornings while listening to Etta James and Sam Cooke on vinyl

Reading all of an author's works consecutively; she is currently on the last four books by Kurt Vonnegut
Holly's background and experiences make her a valuable addition to the Health Aware team, as she brings a unique perspective from her previous roles in the banking industry and her involvement with nonprofit organizations.
Fun Facts
In another life, I'm pretty sure I was … an early Broadway superstar performing alongside Lucille Ball and Carol Burnett.
Going to brunch, what do you order? The Everything But the Kitchen Sink Omelet
Hero: America's queen, Dolly Parton, of course!
Favorite movie: It's a tie between Waiting for Guffman and Best in Show by Christopher Guest.
Is there anything you would like to do in your life that you haven't accomplished yet, like something from your bucket list? Scuba dive in the Great Barrier Reef, learn how to make fresh pasta from scratch and take saxophone lessons.