After many hours listening to our users and gathering feedback, we launched a new and improved client portal in 2020 for all your HRA customization, follow-up, integration and reporting needs!
A focus on active HRAs  
Portal pages now are infused with data around whether or not the HRA is actively receiving traffic or not. This helps clients to potentially troubleshoot HRAs that are no longer receiving HRA traffic.  Learn more…
An easy visual path to speed up launching your HRAs
A new visual path makes it even easier to track your HRAs through the Customization and Follow Up process and launch your HRA. Simple 3-step modules are shown throughout the portal. In specific areas like Customization and Follow-up, we put HRAs that warrant your attention front and center.  Learn more…
Centralized content management for Emails and Calls to Action (CTAs)
Emails and CTA content have been centralized in their own top-level sections of the Client Portal. All provided/default content as well as your custom content is visible and easily maintained in one place.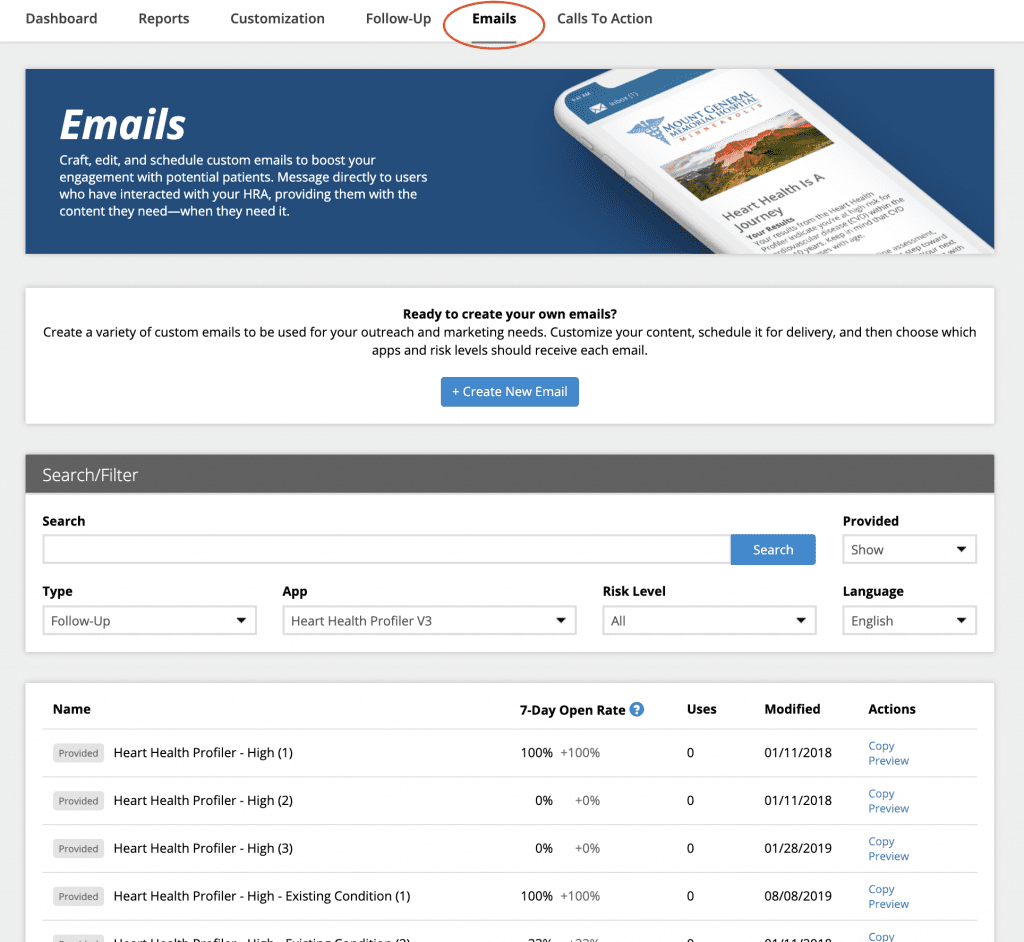 Easy follow-up plans that scale up or down
Creating and updating your follow-up plan has never been easier. Choose how simple or sophisticated you want your plan to be through our easy 3-step wizard. Making changes to plans is as simple as choosing another plan type and selecting the content you want to use.
Once you've chosen your plan type, you can edit and publish your plan as often as you want. A visual matrix makes it easy to compare and edit each part of your overall plan for CTAs and Emails.
Learn more about Follow-up Plans…