MARKETING WEBINAR SERIES
Setting the Bar with HRA Performance
Learn how Banner Health leverages their HRA strategies to support defined organizational goals and engage consumers
Thursday, December 2, 2021 @ 2:00PM CT
With more than 80,000 HRA completions to date* and an impressive 49% completion rate, Banner Health consistently leads our HRA clients in activity and performance. Want to know the secret to their success?
Join Lauren Petitt from Banner Health & Tami Weigold from Medicom Health in an engaging conversation as they share the approach taken, consistent collaboration as partners and why it's important plus the tactics used to achieve success.
*Jan – Oct 2021 Data
In this 1-hour discussion you'll learn how to:
Identify goals and organizational needs to determine if an HRA is right for your strategy
Get started and how to avoid analysis paralysis – start small and learn along the way
Optimize and improve HRA performance through customization and promotion
Lauren Petitt – Digital Marketing Manager at Banner Health
Lauren Petitt is the Digital Marketing Program Manager at Banner Health – a non-profit health system based out of Phoenix, Arizona with a footprint of 30 hospitals across 6 states. Lauren collaborates with stakeholders in cardiology, oncology, women's and pediatric services, orthopedics, sports medicine and neurology to achieve their system-wide business goals through measurable performance marketing. In her role she also works as a connector across website, social media, earned media and email marketing to deliver results with messaging that reaches the consumer on multiple platforms.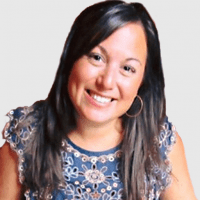 Tami Weigold – Director of Client Success at Medicom Health
Tami Weigold has been in the healthcare marketing space for nearly two decades – working in both large hospital systems and independent medical groups. The majority of her career was spent in San Diego, leading marketing and communications efforts for both Sharp Healthcare and Palomar Health. With a hefty focus on CRM, ROI analysis and the patient experience, Tami was an early adopter of digital technology.
About Banner Health
Headquartered in Arizona, Banner Health is one of the largest nonprofit health care systems in the country. The system owns and operates 30 acute-care hospitals, Banner Health Network, Banner – University Medicine, academic and employed physician groups, long-term care centers, outpatient surgery centers and an array of other services; including Banner Urgent Care, family clinics, home care and hospice services, pharmacies and a nursing registry. Banner Health is in six states: Arizona, California, Colorado, Nebraska, Nevada and Wyoming.
Medicom Health – Marketing Webinar Series
Copyright © 2021 Medicom Health. All rights reserved.