Recording: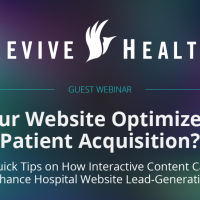 Discover how interactive content can enhance hospital website lead-generation and patient acquisition by adapting to your visitors' needs & wants.
Read More
Recording:
Eric Silberman, President of True North Custom, will share proven strategies for utilizing integrated content & marketing technology to drive brand and service line growth.
Read More
Recording: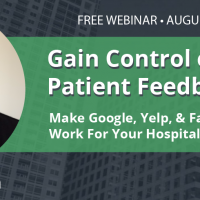 Make Google, Yelp, & Facebook feedback work for your hospital, not against. Discover ways to control the conversation and gain tactical insights.
Reed Smith of Social Health Institute hosts this valuable presentation.
Read More
Recording:
Ben Dillon, chief strategy officer at Geonetric, shared key takeaways and insights from their popular 2018 Healthcare Digital Marketing Trends Survey.
Read More
Recording:
What do consumers want from your hospital? Help with current health concerns!
Enable them express their concerns and then dialog with them about those topics.
Read More
Recording: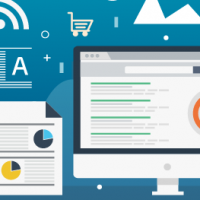 Invest less than an hour and walk away with some real world inspiration for increasing patient acquisition:
1) Best tactics for active and passive healthcare audiences
2) Tweaking acquisition funnels to actually convert
3) Realistic campaign performance benchmarks
Read More
Recording:
What if there were an easy solution to get your email marketing automation aligned with your audience's HRAs quickly and easily? Personalized content is what it all seems to be about these days. And consumers are taking personalized health risk assessments in higher numbers than ever, giving you powerful data about your audience and what […]
Read More
Recording:
Traditionally, healthcare marketing has consisted of one-to-many advertising. A billboard or bus wrapper is designed to reach as many people as possible in the hopes a small percentage will need your services. However, with today's information overload, the way to grab attention is one-to-few advertising.
Read More
Recording: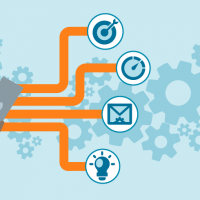 Building a marketing technology strategy with the right tools has become imperative for healthcare marketing leaders that want to drive strategy and growth for their organization. Marketing automation has proven to increase patient engagement, acquisition and provide healthcare marketing leaders with the data to document marketing ROI for their organizations.
Read More
Recording:
In this second webinar by Steve Koch, Director of Health Initiatives at Cast & Hue, he's joined by his colleague Salvador Lee Bravo. Listen in as they provide insight into how a patients' perception of a brand will influence their experience with your services.
Read More