Phone Call Opt-in Check Box for Contact Info Collection Forms
We recently added the ability to include a check box on contact forms for HRA users to explicitly opt-in to receiving phone calls from providers.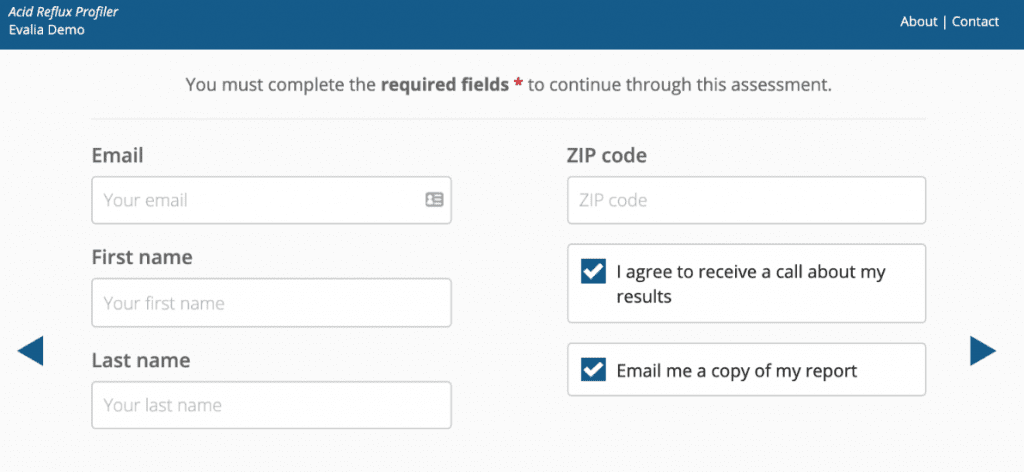 We already have a crazy number of options our clients can utilize on the contact forms of our HRAs. For many years this has included the ability to add explicit "Marketing Opt-In" check boxes to the forms.
Why? Because while most of our clients have language in the legal disclaimer/user agreement that constitutes an opt-in upon start, others want to have a visible check box for users to more specifically okay marketing outreach.
Additionally, when following up with users via phone, they discovered that many were fine with follow-up via other means, but did not want to receive phone calls. This could be for various reasons including fear of healthcare scams. Regardless, this new Phone Call Opt-in feature allows for users to indicate their preference.
Configuration Options
You can see the myriad flexible configuration options here, including custom label and default state:
For more information on implementing this or other features, check out this support article, or contact us for assistance!
P.S. – You might not know it, but all of our development is done here in-house, by our long-standing dev team. If there is a feature or integration you want, let us know.