Estimate 10-year and 30-year risk of developing cardiovascular disease and rank personal risk factors.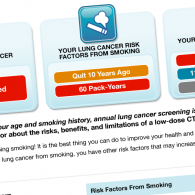 Identify your lung cancer risk factors and learn if lung cancer screening is recommended for you.
cancer, lung cancer, Personal Risk Factors, risk factors, Risk of Lung Cancer
May is National Stroke Month. Raising awareness can lower stroke risk and help save lives.
atrial fibrillation, national stroke association, reducing strokes, risk factors, stroke, stroke risk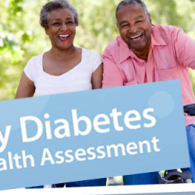 I admit it. I watch the Biggest Loser. The transformation of the morbidly obese contestants is amazing to watch, and also very motivating. If only the Biggest Loser campus were large enough to accommodate all of the 72.5 million obese Americans estimated by the CDC. That number represents an astonishing 26.7% of the American population! […]
assessments, Biggest Loser, cdc, diabetes, education, health assessment, obesity, risk factors